This post may contain affiliate links. Please see my disclosure page for more details.
Last Updated on: 19th June 2023, 06:42 pm
If you love visiting UNESCO World Heritage Sites when you're traveling, you will want to plan ahead the next time you're in Berlin! It's easy to take a day trip to Potsdam from Berlin, and here's everything you need to know to plan your trip.
Can't read now? Pin for later!
My Favorite Travel Booking Sites for 2023
These are my favorite companies that I use on my own travels.
Protect Your Trip via Safety Wing
Find the best city tours, day tours, bus tours, & skip-the-line tickets on GetYourGuide and Viator.
Find the best deals on hotels & vacation rentals on Booking.com.
For English-speaking private airport transfers, book through Welcome Pickups.
For road trips and independent travel, rent a car through Discover Cars.
Find information and cruise reviews on Cruise Critic.
For packing and travel essentials order via Amazon.
Book an affordable family or romantic photography session on your trip through Flytographer (Use the code HISTORYFANGIRL for 10% off your first photoshoot).
For travel guidebooks to have with you during your trip, I always pick one or two from Rick Steves and Lonely Planet.
What is the UNESCO World Heritage Site in Potsdam?
It's pretty difficult to visit Europe and NOT visit any UNESCO World Heritage Sites. And to be quite honest, some people base their entire escapades in Europe around visiting these unique places. When I found out that I was going to be
studying abroad in Germany
, I knew that I was going to be visiting as many sites as I possibly could.
During my study abroad, our class had many opportunities to visit historically and culturally significant cities throughout Germany. I was ever so pleased when I learned that we were to spend some significant time in Berlin and Potsdam, including a tour of the breathtaking Sanssouci Palace, which was built under Frederick the Great (Frederick II) between 1745-1747.
Potsdam is a city located just southwest of Berlin and is the capital and largest city in the state of Brandenberg. And as you might have guessed, the city is just bursting with a colorful history. For hundreds of years, the city of Potsdam played home to Prussian kings and the German Kaiser until 1918.
And then, in 1945, Potsdam hosted a post-World War II conference between the USSR, the United Kingdom, and the United States of America. The world leaders originally wanted to meet in Berlin, but as it had been bombed so thoroughly and reduced to rubble, Potsdam became the next best thing.
After all, it was nearby and full of beautiful palaces. At this gathering, adequately dubbed the "Potsdam Conference," Communist Party General Secretary Joseph Stalin, Prime Ministers Winston Churchill, and Clement Attlee, and President Harry S. Truman met to determine what to do with the recently surrendered Germany.
About the Palaces and Parks of Potsdam and Berlin
The UNESCO World Heritage List's official name for Potsdam is the "Palaces and Parks of Potsdam and Berlin." Although Sanssouci Palace is the most well-known portion of this World Heritage Site, the list includes over 500 hectares of parks and 150 buildings, all constructed between 1730-1916. To this day, the Palaces and Parks of Potsdam and Sanssouci remains the largest UNESCO World Heritage Site in Germany.
From UNESCO's description of the Palaces and Parks of Potsdam and Berlin:
"In Potsdam, the World Heritage property includes Sanssouci Park, the Lindenallee Avenue west of the New Palace, the Former Gardener's Training School, former Railway Station of the Emperor and its environs, Lindstedt Palace and its low-lying surroundings, the Seekoppel paddock, the Avenue to Sanssouci, the Voltaireweg Avenue as a connection between Sanssouci Park and the New Garden, the New Garden, the so-called Mirbach Wäldchen Grove and the link between Pfingstberg Hill and the New Garden, the Villa Henkel with Garden, Pfingstberg Hill, the garden at the Villa Alexander, Babelsberg Park, the approaches to Babelsberg Park, the Babelsberg Observatory, Sacrow Park, the Royal Forest around the village of Sacrow, and the Russian colony Alexandrowka with the Kapellenberg, the artificial Italian village of Bornstedt and the artificial Swiss village in Klein-Glienicke.
In Berlin, it includes Glienicke Park, Böttcherberg Hill with the Loggia Alexandra, the Glienicke Hunting Lodge, and the Peacock Island (including all buildings)."
While touring around the parks and gardens, I could feel the whispers of history enveloping my entire experience. The landscapes, unique architecture, and eclectic features were enough to move me to tears and wish that we had such a rich history in my hometown.
Although I had already visited numerous castles and palaces throughout Germany, I was visibly stunned as we approached Sanssouci Palace.
How is it possible that places like this can exist in real life, and not just in the movies? The Palace lives up to its reputation as being the Prussian Versailles: grandiose, architecturally unique and visually breathtaking. And how could it not be, with influences from England, Italy, and France all intertwined in the construction.
Again from UNESCO's description:
"The cultural landscape with its parks and buildings was designed and constructed between 1730 and 1916 in a beautiful region of rivers, lakes, and hills. The underlying concept of Potsdam was carried out according to Peter Joseph Lenné's plans, which he designed after the mid-1800s, to transform the Havel landscape into the cultural landscape it is today.
These designs still determine the layout of Potsdam's cultural landscape. The ensemble of parks of Potsdam is a cultural property of exceptional quality. It forms an artistic whole, whose eclectic nature reinforces its sense of uniqueness."
How to Take a Daytrip to Potsdam from Berlin
With over 150 buildings and 500 hectares of space to cover, there's no easy way to direct visitors to every single location. However, a day trip to Potsdam from Berlin is easy and direct. If you have a vehicle, the drive is only 35km on the A115 highway and you can park at the Historic Windmill.
If you don't have a vehicle or would rather take the train, the S-Bahn will be your vehicle for the day. From the Berlin Hauptbahnhof (central station), hop on the S7 train to the Potsdam Hauptbahnhof, about a 40-minute journey.
From the Potsdam Hauptbahnhof, you can catch the bus to Sanssouci for about a Euro, or walk the 3 km to the entrance. Even during the middle of the blazing hot summer, we made the walk and enjoyed strolling through the town. You never know what kind of cultural experience you might encounter!
If you'd rather go on a guided tour of the site than deal with public transportation, you can book a guided Potsdam tour that goes from Berlin to Potsdam with the meeting point at Berlin's Brandenburg Gate.
>>Check tour schedules, reviews, and availability here.<<
What to Expect
No matter what your views on guided tours may be, take advantage of the option to have a tour guide or audio tour guide. For about 14 Euros, you can have a knowledgeable guide that will fill your head with facts while your eyes feast upon the palace. Plus, if you're lucky like I was, your guide will be hilarious and bring history to life. It was, to this day, the best guided tour I've ever taken in any country.
>>Check Potsdam Guided Tour schedules, reviews, and availability here.<<
One of the highlights of visiting Sanssouci is taking of the sprawling vineyard terraces on the south-facing garden side of the palace. The terraces are interesting in that they make the palace look a lot bigger than it really is. I would recommend spending as much time exploring the terraces and gardens as you do the actual palace. Plus, it's a perfect location for those iconic pictures.
The palace is beautiful and ornate, but it might surprise you how small it might actually look, especially compared to other notable palaces and castles. Our guide explained the history behind the design and, to be honest, it was a great insight into the culture of the time.
In the 18th century, the Rococo style of architecture emerged from France as a continuation of Baroque. However, instead of the heavier and darker tones of Baroque (such as those you'll find at Peles Castle in Romania), Rococo was characterized by lighter tones, playful ambiance, and opulence.
Instead of focusing on battles and religious figures, Rococo was all about promoting the carefree life of the aristocracy. Frederick the Great wanted Sanssouci Palace to be his light-hearted retreat. In fact, it was said that Frederick the Great ignored the suggestions of his architect when laying down the piano nobile, or bottom level.
The Palace is set up high on a hill but lacks that imposing presence you might expect. Frederick the Great was more focused on the pre-Romantic era of harmony between man and nature and loved the idea of his palace being nestled in the garden.
Are Those Potatoes?
Don't be alarmed, but when you pass the gravesite of Frederick the Great, you'll most likely see a scattering of potatoes roasting in the afternoon sunlight. There's quite a story behind the potatoes, which also helps to explain Germany's love for all things potatoes. And to be honest, this was my favorite piece of history I learned from our guide.
In 1743, Frederick the Great introduced the potato to Potsdam. Back in those days, potatoes were uncommon and considered exotic and strange. At the time, they didn't grow in the region and were met with avoidance and suspicion. Potatoes weren't mentioned in the Bible and to people who have never seen one before, I could imagine how weird the tubers looked.
However, Frederick the Great wisely recognized the nourishing qualities and affordability of the potatoes. He made it his goal to get the Prussian people to accept it into their cuisine, and decided to aggressively grow potatoes in abundance. The gardens and terraces on the south-facing side of his palace were covered by the abundantly harvested potatoes.
To pique the interest of the villagers in Potsdam, Frederick the Great ordered his soldiers to heavily guard the potatoes. But at night, security was purposely relaxed so villagers could creep into the grounds and take the coveted potatoes.
It was said that Frederick the Great would make quite the production while eating potatoes: loudly smacking his lips and drawing attention to the potatoes. Sometimes he could also be found around town, handing out potatoes to the villagers.
The manipulation and free samples seemed to have worked. To this day, potatoes play a vital role in German cuisine. Thanks to Frederick the Great, Prussia went on to produce the finest potatoes in the world at the time. Pound for pound and acre for acre, the potato crop was worth double that of wheat (Prussia's former main income source). The Golden Age of the Kingdom of Prussia, brought about by the genius of Frederick the Great, was bought and paid for by the lowly potato.
So that's why to this day, Germans love their potatoes: pommes, bratkartoffeln, and numerous variations of potato salad. As a mark of gratitude and respect, potatoes are left on Frederick the Great's grave. Feel free to bring a few small spuds and place them on his grave when you visit!
Tips for Visiting Sanssouci
Try to arrive at Sanssouci early in the day before it gets crowded. Although the majority of visitors to Germany prefer to head south to the castles of Bavaria, Sanssouci sees quite an influx of visitors, especially during the summer months.
Bring water, as the palace can get hot during the summer months.
Take some time to wander around Potsdam. We didn't get to spend as much time in the town as I would have liked, and ended up having to make a return trip to see everything I originally wanted to see.
If you want to take pictures inside the palace, please note that there is an extra nominal fee for a photo pass. No flash photography or tripods are allowed inside.
Although it looks like a great place to dip your feet, avoid sitting by the fountain at the bottom of the vineyard terraces. My friends and I tried to cool off by dipping our feet and were promptly told off by the local security.
While You're in Potsdam
Potsdam is beautiful and culturally rich, beyond Sanssouci, and just waiting to be discovered.
Check out the remaining city gates. The town of Potsdam was once surrounded entirely by walls and had only 5 access points. To this day, only 3 remain and are beautiful to visit: Jägertor, Nauener Tor, and the original Brandenburger Tor.
Visit Holland and Russia in their respective quarters within Potsdam. The Dutch quarter was built by King Frederick William in the 18th century and had 134 red brick houses. And then a century later, King Frederick William III ordered the construction of a neighborhood in the 19th century to accommodate the influx of Russians moving to the area.
Walk along the Bridge of Spies. Glienicker Brücke was the site where West German and East German regimes would meet to secretly exchange spies and political prisoners.
Rachelle is the driving force behind the travel website, Adventure is Never Far Away. She spends her days seeking adventure in her everyday life, while writing to show and encourage others to do the same. Her motto is that you can have adventures everywhere you go. You can follow her adventures at @adventureisneverfaraway on Instagram.
5 Things to Pack for Your Trip to Germany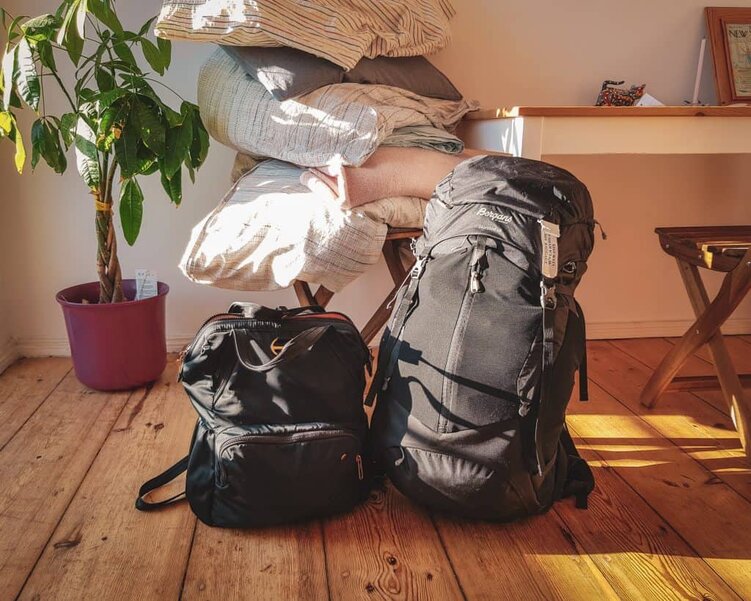 I have an entire Germany packing list, that includes what to pack for Germany for every season, but here are some quick picks:
The Lonely Planet Germany guidebook for your trip. It can be hard to find big, international guidebooks once you land (or they'll be way overpriced). Get yours ahead of time, either a hard copy or on a Kindle.
An Unlocked Cell Phone so that you can use a German sim card while here to help navigate public transportation and when you're on the road.
Backup Charging Bank for your cell phone since you'll be using it as a camera, GPS system, and general travel genie.
A Camera since Germany is super photogenic. I use a mix of my Nikon D810 and my Samsung8 smartphone these days.
A Great Day Bag so you can carry what you need with you (like your camera, snacks, water, sunscreen, cash, etc). My current favorite is the Pacsafe Citysafe, which is especially great for German cities because it has many anti-theft features designed to deter pickpockets. It also transitions to a night bag more easily and won't embarrass you if you go to dinner directly after sightseeing all day.
Read Next: What to Pack for Germany: the Ultimate Germany Packing List for Women & Men
More Germany Travel Resources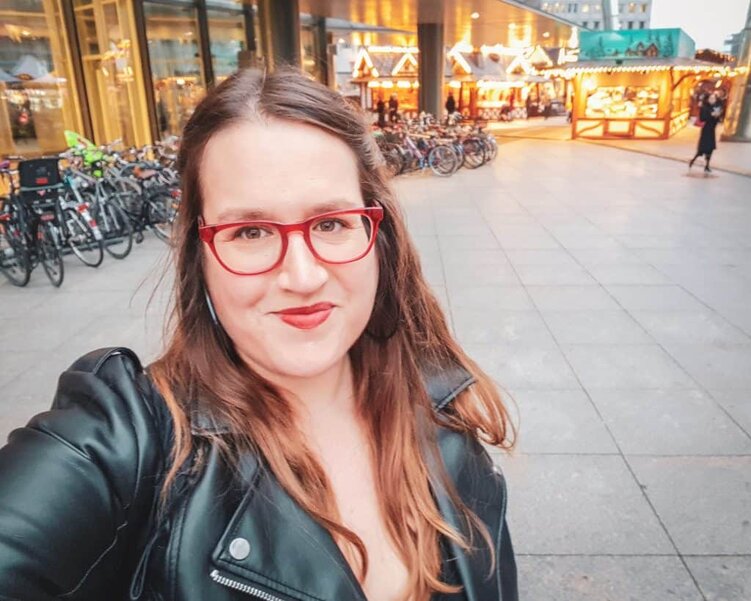 If you're thinking of going to Berlin, check out my guide to the best Berlin day trips and my favorite Berlin souvenirs and gifts.
I also love visiting Dresden! Check out these beautiful pictures of Dresden and the best Dresden street art to inspire your trip. I also have a guide to the best Dresden Instagram spots, best Dresden tours, and what to do in the hip Dresden Neustadt neighborhood.
Don't Forget About Travel Insurance!
Before you leave for Germany make sure you have a valid Travel Insurance Policy because accidents happen on the road. I pay for World Nomads, and I happily recommend them. It's especially important to get travel insurance if you'll be hanging enjoying time in big cities where travelers can attract pickpockets.
I have been a paying customer of World Nomads for travel insurance for three years, and I happily recommend them. If you get sick, injured, or have your stuff stolen, you'll be happy to have the ability to pay for your medical bills or replace what's stolen or broken.
Pin this guide to taking a day trip to Potsdam from Berlin for your trip!