This post may contain affiliate links. Please see my disclosure page for more details.
Last Updated on: 8th August 2021, 11:38 pm
Looking for hilarious England puns to share with friends before a trip to England? Or perhaps you want a few clever puns to use as England Instagram captions or an England status on your trip? Here are my favorite England jokes and puns to help make your amazing trip even more enjoyable!
Read Next: 50 Hilarious London Puns & Inspiration for London Instagram Captions
Can't read now? Pin for later!
How to Use these England Puns & Jokes
Feel free to use this post to find puns and jokes about England for your photo captions, England Instagram captions, England Whatsapp status, Viber status, England Facebook status, or however you want!. If you do use one, I'd love if you linked or tagged me so I can enjoy your work!
If you use one on a website, please link to this post. Otherwise, you can follow and tag me on social media so I can see you using them in action:
Instagram: @historyfangirl
Facebook: Stephanie Craig – History Fangirl
Twitter: @ahistoryfangirl
The Best England Puns for England Instagram Captions
Here are my favorite England puns for every circumstance.
English City Puns
Do you hate our pool or Liverpool?
Bristol's firing
Call me Steff London
Cambridge the gap between us.
I'd love a trip to England, but I can't Oxford it.
Bath time!
Slough your roll.
I don't know where I want to go, Norwich way I want to get there.
You really Brighton up my day.
Birmingham-fisted
Nottingham get past you, can it?
Knife and York
I'll follow your Leeds
Canterbury him somewhere else?
Having a romantic Bath.
Luton free.
Stoke-d to be here.
Why did we get a Newcastle? What happened to the old one?
I was so tired, but I Preston.
You can Leeds a horse to water, but you can't make it drink.
We've had a blast Durham our trip.
Salisbury-ed over there.
You're the missing Lincoln the evolution chart.
We've Albans there before.
Avon to suck your blood.
Truro words were never spoken.
Warwick you 100%
Hereford today. Gone tomorrow.
I Ely wanted to come to England!
Ding, ding, ding, we have a Winnersh.
England Travel Puns
I want to get my picture taken at Buckingham Palace, but I'm having a bad heir day.
England can't be Thamed.
This trip is quite a Cliff-hanger.
Where have you Ben all my life?
The Windsor not so bad here. (Need more castle puns? Check out 50 Regal & Hilarious Castle Puns for Castle Instagram Captions).
Globe trotting.
Kent you come here?
What a Tyne to be alive.
I keep my money in the Southbank.
March to the Beatles of a different drum.
Notting Hill make you feel as wonderful as a trip to England.
I'm Dover it.
Get some Cornwall you can.
I need to Channel my energy towards something positive.
Don't ask me Wye.
My favorite movie is Jurassic Coast.
Lord have Mercey.
Can we play some Dartmoor often?
I'm Downs on my luck.
What a Dee-light.
Every Lands End is a new beginning.
Wight flight.
What a wild Hyde this trip has been.
It's a small Cotswold after all.
England gets my seal of approval.
I've hit a Wall.
Sing a Scilly song.
Noah's Sark.
Could your Corby parked on a different street?
On the Otterhound.
England Food Puns
It's so hard to peas you.
I play the crumpet.
Don't be a tart.
You've go to be kidney-ing me.
I spotted dick over there.
We should all chip in.
Ley's play Hop Scotch Egg.
I love Eton mess-y food.
Thanks for pudding up with me.
Leave no scone unturned.
England Beer Puns
Ale's well that ends well.
Let's make some pour decisions.
Pub Life
Tonight, I'm a re-porter.
Twist and Stout
I have something to cask you.
The lager we wait, the drunker I get.
English History Puns
You'll have to Tudor me.
That has a nice King to it.
Truth or Darwin?
Play the hand you're Celt.
The Fleming Lips
Turing Down the House
What a Fawkes.
The Britains just love Roman around.
Don't be a Paine.
Valentine's Day in England is the War of the Roses
English Literature Puns
How Austen-tacious of you.
Bronte-saurus
Don't send me a Dickens pic.
You'll have them Rowling in the aisles.
Are you sick Orwell?
A Woolf in sheep's clothing.
Do you need a Chaucer with your shot?
I can't Hardy wait.
You're a Blake slate.
Justice is Swift
Stonehenge Puns
Circle up!
Druid you come over here? (Helps if someone with you is named Drew or Andrew…).
Stonehenge Steve Austin
Arch you glad to be here?
I'm kind of a big Heel.
Want more Hilarious Travel Puns?
I'm a little obsessed with travel puns. If you are too, check out:
For more great travel quotes, check out my entire library of Travel Quotes, Puns, & Memes.
5 Things to Pack for Your Trip to Great Britain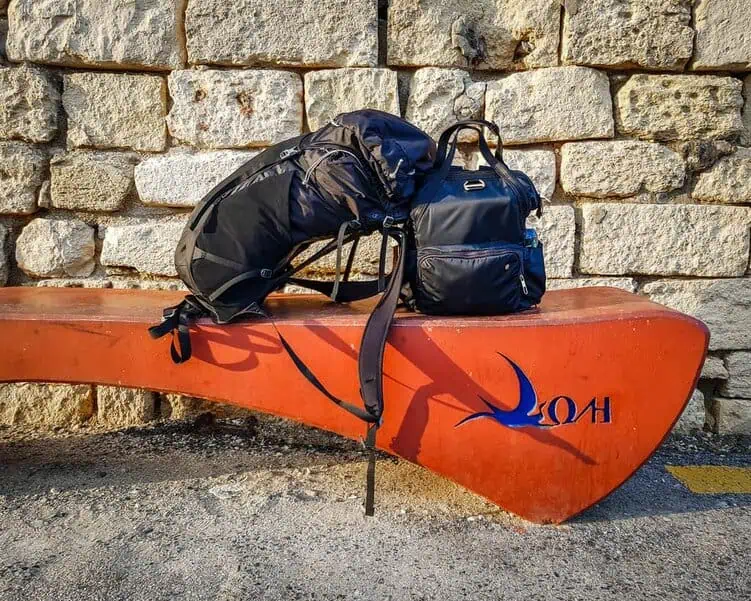 If you're headed to England, I have an entire packing list that goes over exactly what to bring to with you. However, here are five items you definitely don't want to forget!
The Lonely Planet Great Britain guidebook for your trip. It can be kind of a pain to find the major guidebooks once you land, or you'll find them overpriced. I always like to pick mine up ahead of time.
An Unlocked Cell Phone so that you can use a British sim card while here to help navigate public transportation.
Backup Charging Bank for your cell phone since you'll be using it as a camera, GPS system, and general travel genie.
A Camera since England is super photogenic. I use a mix of my Nikon D810 and my Samsung8 smartphone these days.
A Great Day Bag so you can carry what you need with you (like your camera, snacks, water, sunscreen, cash, etc). My current favorite is the Pacsafe Citysafe, which is especially great for cities like London because it has many anti-theft features designed to deter pickpockets. It also transitions to a night bag more easily and won't embarrass you if you go to dinner directly after sightseeing all day.
More Great Britain Travel Resources
If you're interested in visiting UNESCO sites and historic places around London, check out my posts on How to Visit the Tower of London, How to Visit Westminster Abbey, and How to Visit Westminster Abbey.
Love to listen while you plan your travels? I have episodes about London on both of my podcasts. You can check my podcast episode about the Roman Baths, The History of Windsor Castle, and Banqueting House.
You can also listen to my travel podcast episode about London. Plus here are all the best travel podcasts I use to plan my own trips.
Don't Forget About Travel Insurance!
Before you leave for England make sure you have a valid Travel Insurance Policy because accidents happen on the road. I pay for World Nomads, and I happily recommend them. It's especially important to get travel insurance if you'll be hanging out in cities like London and Manchester where tourists can easily become the targets of pickpockets.
I have been a paying customer of World Nomads for travel insurance for three years, and I happily recommend them. If you get sick, injured, or have your stuff stolen, you'll be happy to have the ability to pay for your medical bills or replace what's stolen or broken.
Pin these England Puns & Jokes About England for Your Trip!