This post may contain affiliate links. Please see my disclosure page for more details.
Last Updated on: 19th June 2023, 06:40 pm
Looking for beautiful quotes about Myanmar? The Land of the Golden Pagoda has inspired some truly beautiful travel quotes.
So whether you're looking for travel inspiration or Myanmar Instagram captions or Facebook statuses, here are my favorite Myanmar quotes! 
Read next: 13 Spectacular Myanmar Souvenirs You Need to Bring Home!
Can't read now? Pin for later!
My Favorite Travel Booking Sites for 2023
These are my favorite companies that I use on my own travels.
Protect Your Trip via Safety Wing
Find the best city tours, day tours, bus tours, & skip-the-line tickets on GetYourGuide and Viator.
Find the best deals on hotels & vacation rentals on Booking.com.
For English-speaking private airport transfers, book through Welcome Pickups.
For road trips and independent travel, rent a car through Discover Cars.
Find information and cruise reviews on Cruise Critic.
For packing and travel essentials order via Amazon.
Book an affordable family or romantic photography session on your trip through Flytographer (Use the code HISTORYFANGIRL for 10% off your first photoshoot).
For travel guidebooks to have with you during your trip, I always pick one or two from Rick Steves and Lonely Planet.
How to Use these Myanmar Quotes
Feel free to use this post to find beautiful quotes about Myanmar for your photo captions, Myanmar Instagram captions, Myanmar Whatsapp status, Viber status, Myanmar Facebook status, or however you want!
If you do use one, I'd love if you linked or tagged me so I can enjoy your work! 
If you use one on a website, please link to this post. Otherwise, you can follow and tag me on social media so I can see you using them in action:
Instagram: @historyfangirl
Facebook: Stephanie Craig – History Fangirl
Twitter: @ahistoryfangirl
The Best Myanmar Travel Quotes & Myanmar Instagram Captions
Here are my favorite quotes about Myanmar, including inspiration from poems, literature, pop culture, and quotes by famous Burmese authors!
The world is curious about Myanmar. -U Htay Aung
Bursts of gold on lavender melting into saffron. It's the time of day when the sky looks like it has been spray-painted by a graffiti artist. –Mia Kirshner
I turned into a monk when my mother went to learn Buddhism in Burma. While she learnt at the monastery, I used to roam around with a begging bowl and ask for food. -Kabir Bedi
Be careful about Burma. Most people cannot remember whether it was Siam and has become Thailand, or whether it is now part of Malaysia and should be called Sri Lanka. -Alexander Cockburn
I want to go to places like Mallomar…Myanmar, Myanmar, that's a good one. -Dorinda Medley
You most likely know it as Myanmar, but it will always be Burma to me. -John O'Hurley
My mother used to say that rain here pours like a blessing, like a thick veil that parts to reveal the bride's face. But nearly every day, when this rain parted, it revealed a long line of soldiers, like you, like death, marching toward us, and we would scatter with a practiced silence and hide. –Mia Kirshner
After a year or two, the long term expats won't see the beggars the same way. After a year or two, the cheeky young monks won't make them smile. After a year or two, the newest restaurant opening won't pull them in. To preserve they will withdraw and settle. They will come to accept the limits of it all. The hype won't bother them. The promise won't motivate them. They will have accepted their odd expat life, their awkward place in the chimera that is Myanmar today. –Craig Hodges
Sisterhood means if you happen to be in Burma and I happen to be in San Diego and I'm married to someone who is very jealous and you're married to somebody who is very possessive if you call me in the middle of the night, I have to come. -Maya Angelou
This is Burma and it is unlike any land you know about. -Rudyard Kipling
I still oppose "Visit Myanmar Year," and I would ask tourists to stay away. Burma is not going to run away. They should come back to Burma at a time when it is a democratic society where people are secure – where there is justice, where there is rule of law. They'll have a much better time. And they can travel around Burma with a clear conscience. -Aung San Suu Kyi
This week I've traveled more than 15,000 miles from America to China to Burma to Australia. I have no idea what time it is right now. -Barack Obama
Love Travel Quotes?
I'm a little obsessed with travel quotes. If you are too, check out this massive guide to 250 Inspirational Travel Quotes & Travel Instagram Captions, plus:
More Myanmar Travel Resources
If you're headed to Myanmar, check out these fabulous Myanmar souvenirs.
Many people combine a trip to Myanmar with time in another Southeast Asian country. I have resources to help you!
Headed to Vietnam? Here are the best Vietnam souvenirs, plus quotes about Vietnam and Vietnam puns for trip inspiration and travel captions!
Headed to Thailand? First, check out my guide to planning a trip to Thailand. Here are the best Temples in Bangkok, an overview of the history of Thailand, and the best Thailand quotes and puns for your trip!
Headed to Cambodia? Check out the best things to do in Siem Reap, a guide to sunrise at Angkor Wat, an overview of the history of Angkor, and this warning about the Angkor Wat monkeys.
Headed to Singapore? Here's a history of Singapore.
5 Things to Bring to Myanmar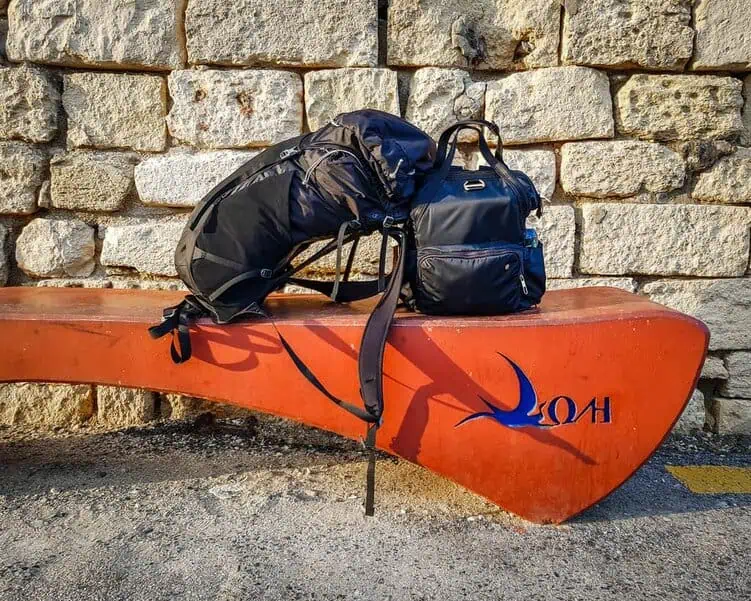 The Lonely Planet Myanmar guidebook for your trip. I used Kindle versions of Lonely Planet guides during my time in Southeast Asia. It's hard to find guidebooks once you're actually on the ground.
Backup Charging Bank for your cell phone since you'll be using it as a camera, GPS, and general travel genie.
A Camera since Myanmar is super photogenic. I use a mix of my Nikon D810 and my Samsung8 smartphone these days.
A Full-Sized Travel Towel for anyone staying in hostels or guest houses. This is the best travel towel in the world, and you'll need it if you are staying in hostels or anywhere that requires you to bring your towel.
A Great Day Bag so you can carry what you need with you (like your camera, snacks, water, sunscreen, cash, etc). My current favorite is the Pacsafe Citysafe, which is especially great for Myanmar because it has many anti-theft features designed to deter pickpockets. It also transitions to a night bag more easily and won't embarrass you if you go to dinner directly after sightseeing all day.
Don't Forget About Travel Insurance!
Before you leave for Myanmar make sure you have a valid Travel Insurance Policy because accidents happen on the road. I pay for World Nomads, and I happily recommend them. It's especially important to get travel insurance if you'll be hanging out popular sites where tourists can easily become the targets of pickpockets.
I have been a paying customer of World Nomads for travel insurance for three years, and I happily recommend them. If you get sick, injured, or have your stuff stolen, you'll be happy to have the ability to pay for your medical bills or replace what's stolen or broken.
Pin these Myanmar Quotes & Myanmar Captions for Your Trip