This post may contain affiliate links. Please see my disclosure page for more details.
Last Updated on: 19th June 2023, 06:40 pm
New Zealand is a dream destination for many travelers around the world. Once you set foot here, you will never forget the adventures you have here.
Whether you're planning to visit again and again or this is your first trip to the country, these are the best places to visit in New Zealand that you need to put on your New Zealand bucket list!
When you're done, check out this guide to New Zealand's UNESCO sites.
Can't read now? Pin for later!
My Favorite Travel Booking Sites for 2023
These are my favorite companies that I use on my own travels.
Protect Your Trip via Safety Wing
Find the best city tours, day tours, bus tours, & skip-the-line tickets on GetYourGuide and Viator.
Find the best deals on hotels & vacation rentals on Booking.com.
For English-speaking private airport transfers, book through Welcome Pickups.
For road trips and independent travel, rent a car through Discover Cars.
Find information and cruise reviews on Cruise Critic.
For packing and travel essentials order via Amazon.
Book an affordable family or romantic photography session on your trip through Flytographer (Use the code HISTORYFANGIRL for 10% off your first photoshoot).
For travel guidebooks to have with you during your trip, I always pick one or two from Rick Steves and Lonely Planet.
These Places Belong on Your New Zealand Bucket List
With two main islands at your disposal to discover, be sure to experience unforgettable sunsets on the most beautiful landscapes, lush greenery, and ah-inspiring scenery. If you'd like to make the most of your trip spend some time road tripping around the island.
The country can be difficult to get around by public transportation, especially if you want to see all of these places.
A popular option that many of my friends do in New Zealand is to buy a backpacker car or campervan so they can enjoy discovering NZ on their own and on a smaller budget.
As you plan your route, here are a few places both locals and tourists recommend as must-visit.
Milford Sound
Found on the South Island, there's a reason why thousands of visitors flock to see this part of Fiordland National Park every year. If you're an adventurous soul, one of the things you must do when you visit Milford is to explore the track. For a more laid-back excursion, take in the natural scenery by boat or kayak on the inky waters.
Moeraki
One of the things that'll catch your eye once you get to Moeraki is the spherical boulders found at Koekohe Beach. These boulders are massive, but they've also become a wonder to geologists who scrutinize them to find out how they were formed.
Bay of Islands
Tourists flock to this holiday destination every year to experience the glittering bay and to enjoy outdoor adventures here like yachting and sailing. If you're into fishing, you will absolutely love it here because this region is beloved by anglers. Birdwatchers also enjoy their time here since the waters are full of penguins, whales, and merlin.
Tongariro National Park and Lake Taupo
Lake Taupo is New Zealand's largest lake and lies a few kilometers from Tongariro National Park. The park is home to many volcanic features and is essential to the Maori and their culture. Maori chief Te Heuheu Tukino gifted Tongariro, part of Ruapehu, and Ngauruhoe to the Kiwis to ensure the preservation of the land.
The park is a real beauty with its glistening turquoise lakes, meadows, and hot springs. Some of the most popular activities to do here for both tourists and foreigners include hiking, camping, and exploring.
Rotorua
The North Island of NZ is as beautiful and breathtaking as the South. It is home to Rotorua, an active geothermal region. When you visit this place, you will feel Mother Nature speaking to you from the boiling mud pools and steaming geysers.
At Rotorua, you will experience hot thermal springs and volcanic craters that tell you the story of the forces of nature still present on the land. Your life will never be the same again once you've taken a dip in one of the mineral springs, and the experience will leave you craving for more.
What's more, at Rotorua, you can still have adventure through sky-diving, mountain biking, and trout fishing.
Franz Josef and Fox Glaciers
These glaciers are major tourist attractions found in Tai Poutini National Park. You have to see the icy rivers snake down to the coastal climate to believe NZ's beauty. Here, you have access to guided hikes that'll help you to explore the glaciers and the surrounding areas. If your budget allows it, you can catch an aerial view of the glaciers from a helicopter or a seaplane.
Abel Tasman Coast Track
It isn't a vacation for most people until they see turquoise blue water and sparkling sandy beaches. Fortunately, the Abel Tasman Coast Track can provide you with both of these as you and your troupe kayak and snorkel in the inviting coves. Some tours give you a chance to see fur seals, penguins, dolphins, and other wildlife.
Get ready to hike through the forests and enjoy the beautiful views of the coastal cliffs. With a hike that takes three days, you will get picture-perfect scenery as you enjoy rustic huts, campgrounds, or exotic private lodges.
More New Zealand Travel Resources
NZ is a land of discovery and deep adventure. Most of the places to visit in New Zealand will leave you craving for more excitement, and you are bound to keep coming back for more. No matter your reason for visiting, there's bound to be a place that sets your soul on fire.
If you want to add even more places to your New Zealand itinerary, check out these great UNESCO World Heritage Sites in New Zealand.
If you will be combining a trip to New Zealand with Australia, check out these Australia quotes and puns for Australia Instagram captions.
5 Things to Pack for Your Trip to New Zealand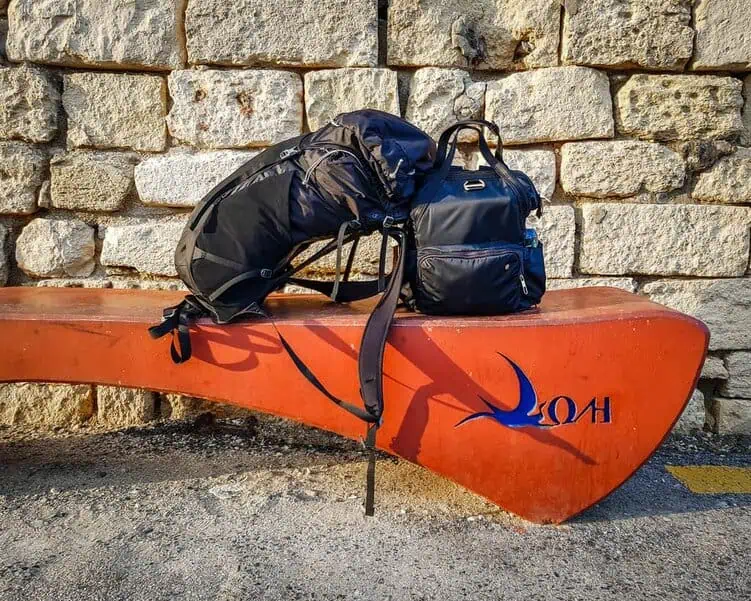 The Lonely Planet New Zealand guidebook for your trip. It can be kind of a pain to find the major guidebooks once you land, or you'll find them overpriced. I always like to pick mine up ahead of time.
An Unlocked Cell Phone so that you can use a local sim card while here to help public transportation.
Backup Charging Bank for your cell phone since you'll be using it as a camera, GPS, and general travel genie.
A Camera since New Zealand is super photogenic. I use a mix of my Nikon D810 and my Samsung8 smartphone these days.
A Great Day Bag so you can carry what you need with you (like your camera, snacks, water, sunscreen, cash, etc). My current favorite is the Pacsafe Citysafe, which is especially great for cities in New Zealand because it has many anti-theft features designed to deter pickpockets. It also transitions to a night bag more easily and won't embarrass you if you go to dinner directly after sightseeing all day.
Don't Forget About Travel Insurance!
Before you leave for New Zealand make sure you have a valid Travel Insurance Policy because accidents happen on the road. I pay for World Nomads, and I happily recommend them. It's especially important to get travel insurance if you'll be hanging out in the great outdoors where injuries can happen.
I have been a paying customer of World Nomads for travel insurance for three years, and I happily recommend them. If you get sick, injured, or have your stuff stolen, you'll be happy to have the ability to pay for your medical bills or replace what's stolen or broken.
Pin this Guide to the Best Places to Visit in New Zealand for Your Trip!