This post may contain affiliate links. Please see my disclosure page for more details.
Last Updated on: 19th September 2021, 06:15 pm
If you're headed to Prague, then get ready to have a wonderful time! This medieval city is bursting with life, food, culture, and art, so it's the perfect place to spend a few days (or more)!
Here are the best things to do in Prague, including can't-miss Prague sites for history lovers looking to connect with the city's UNESCO World Heritage Site!
Can't read now? Pin for later!
My Favorite Travel Booking Sites for 2023
These are my favorite companies that I use on my own travels.
Protect Your Trip via Safety Wing
Find the best city tours, day tours, bus tours, & skip-the-line tickets on GetYourGuide and Viator.
Find the best deals on hotels & vacation rentals on Booking.com.
For English-speaking private airport transfers, book through Welcome Pickups.
For road trips and independent travel, rent a car through Discover Cars.
Find information and cruise reviews on Cruise Critic.
For packing and travel essentials order via Amazon.
Book an affordable family or romantic photography session on your trip through Flytographer (Use the code HISTORYFANGIRL for 10% off your first photoshoot).
For travel guidebooks to have with you during your trip, I always pick one or two from Rick Steves and Lonely Planet.
Good to Know: This is a guide to the best things to do in Prague comes to us from Dagney of Cultura Obscura so you can fully explore the UNESCO World Heritage Site the "Historic Center of Prague" in the Czech Republic, including everything you need to know to plan your visit. See below the post for a few of my travel tips!
The Best of Prague is Its Historic Center
It's hard to imagine visiting the Czech Republic without spending at least some time in the country's capital, Prague. Even more importantly, no trip to the capital is complete without at least a day wandering through the Historic Centre of Prague, which is a UNESCO World Heritage Site. Although really more time is needed to truly experience this beautiful city.
As anyone who has spent more than 10 minutes in Prague can attest, the city is teeming with history and culture. So it's no wonder it was not only awarded UNESCO World Heritage status (1992), but also named a UNESCO City of Literature in 2014.
If you would like to visit this UNESCO site, here's everything you need to know about what to see and do in Prague.
How Prague Became a UNESCO World Heritage Site
Prague is one of those beautiful, well preserved cultural hub cities that's been classed together by UNESCO rather than judging individual sites and buildings on their own. The city is not unique in having its entire historic city center declared a UNESCO site (in fact, this is seen throughout the world, including popular cities like Rome and Bukhara).
But why was Prague's entire historic center included, rather than separate sites?
It is due largely to the city's incredibly well-maintained architecture, which showcases over several hundred years of style and design. Prague is often called 'The City of a Hundred Spires' and I've even heard it referred to as the 'Architectural capital of the world,' and with good reason.
Prague's buildings boast examples of over ten different styles of architecture, including Art Nouveau, Gothic, Romanesque and several eras of Baroque. It is also the only place in the world you can find Cubist as well as Rondocubist architecture.
The city is even credited with influencing the rest of Central European architectural design from the 1900s onwards. Medieval architecture can also be found throughout the city, including the Prague Castle, which is the largest ancient castle in the world according to the Guinness Book of Records.
The city has been fortunate to avoid any mass urbanization or destruction. During WWII, Hitler actually handpicked Prague to serve as a "The Museum of the Extinct Races" and was therefore adamant the city remain as intact as possible.
Although Prague suffered throughout the war, including multiple bombings, it's buildings did fair comparatively better than many other Central European cities.
Lastly, the city is famed for its contributions to the arts and science and even politics. Prague has been home to some of the country's biggest cultural names, such as Franz Kafka, Alphonse Mucha, Karel Čapek and Antonín Dvořák. Many famous Czech political revolutionaries such as Václav Havel, Jan Palac, Jozef Gabčík and Jan Kubiš have also called Prague home.
Several Nobel prize recipients have lived here, including Jaroslav Heyrovský and Bertha von Suttner, and even Albert Einstein taught at the Charles University in Prague from1911–1912.
Alchemy has also played an important role in the city's history. Today there are two museums in the city center dedicated to the topic: The Museum of Alchemists and Magicians of Old Prague and the Speculum Alchemiae Museum.
Get to Know The Historic Center of Prague
Prague is broken down into 22 districts, although some of these districts are quite a way out of the city center and few tourists will ever visit. The two most popular districts for visitors are 1 and 2, as these contain almost all of the well-known tourist destinations.
District 1 is the Historic Centre of Prague, which is the official UNESCO World Heritage Site designation. This district covers three to five areas, depending on who you ask: Staré Město (Old Town), Malá Strana (Lesser Town), and Nové Město (New Town).
Josefov (the Old Jewish Quarter) and Hradčany (the Castle District) are also included in this district, though sometimes are lumped in with Staré Mesto and Malá Strana, respectively. While Josefov actually is IN Staré Mesto, Hradčany is definitely its own area. For ease, I will be keeping all five separate.
I have highlighted some of the best sites in each area to visit to better appreciate why the entire Historic Centre of Prague is classified as a UNESCO site. These will encompass different examples of architectural periods, sites of historical and cultural significance, and museums dedicated to important Czech figures.
The Best Things to Do in Prague
This is what you should see and do in Prague so you explore this UNESCO city to its fullest!
Things to Do in the Staré Město (Old Town)
Located between Wenceslas Square and Charles Bridge, Staré Mesto is almost unavoidable when visiting Prague. So often it feels like all roads lead here, even when I'm trying to get somewhere else. Nevertheless, anyone interested in the historical and cultural significance of Prague should ensure they visit Staré Mesto. Just try to get there early to avoid the crowds!
Old Town Square
This is the center of Old Town Prague, and a stone's through away from most of the important sites in the Staré Mesto area. Here you will find Old Town Hall and the Astronomical Clock, Church of Our Lady Before Týn, St. Nicholas' Church and the Old Town Square Execution Memorial.
Old Town Hall and Astronomical Clock
This Gothic structure from the late Middle Ages is one of Prague's most popular tourist destinations. The clock was installed on the building in 1410 and is the oldest clock in the world still in operation.
Every hour the clock has a show called "The Walk of the Apostles" which depicts the apostles and other biblical figures coming out of the clock. While quite fun for kids and impressive given the age of the clock, it tends to be packed which can diminish the excitement a bit.
Church of Our Lady Before Týn
This 14th-century church features both Gothic and Baroque interior design and is unmissable from the Old Town Square. Inside are various intricately carved wooden and stone sculptures, as well as the tomb of Tycho Brahe, a Danish astronomer who died in Prague.
Old Town Square Execution Memorial
This memorial marks the spot where 27 people were executed in 1621 for their role in the Bohemian Revolt.
Convent of St. Agnes
Founded in 1230 by the Premyslid princess St Agnes of Bohemia and her brother King Wenceslas I, this is considered one of the most culturally significant Gothic structures in Prague. After many renovations, today the convent is used to house the National Gallery and listed as a national cultural heritage landmark.
Clementium
The Clementium is a complex of historic buildings in Prague, most of which are open to the public. However the most well known of the buildings is the National Library of the Czech Republic.
Built in 1777, this Baroque masterpiece is a must-see for any literary or architect nerds. As previously mentioned, Prague was also awarded UNESCO City of Literature status and the prevailing importance of libraries in the Czech Republic is one of the reasons for this.
Charles Bridge
Charles Bridge can be classed as being in either Staré Mesto or Malá Strana, as many people visit the Old Town first and therefore enter the bridge from that side, I am including it in this section.
The Charles Bridge is one of the most iconic architectural structures in Prague and for reason. Not only does the bridge date back to the Middle Ages, but many statues along the bridge depict important people or events in the city's history.
Old Town Bridge Tower
You have to pass through this bridge to get to the Charles Bridge. But you can also go up it for great views of the Vltava River. Built in the 14th century with the attached bridge, it is considered one of the most beautiful Gothic gateways in the world.
Things to Do in Josefov (the Old Jewish Quarter)
Josefov is part of Staré Mesto, but considering the number of things to do in this tiny area, I have kept it separate for ease. Additionally, while this area has important architectural buildings, much of the historical significance of Josefov is rooted in the Jewish culture specifically. Visitors uninterested in this aspect of the city's history can skip over Josefov and head to Malá Strana.
Otherwise, get ready to see a lot of synagogues. Each of the spots below has special collections relating to the history and culture of Czech Jews before, during and after WWII.
Old-New Synagogue
Built in 1270, this was one of the first Gothic buildings in Prague. It is the oldest surviving medieval synagogue of twin-nave design. Today it is one of the oldest remaining synagogues in the world, and Europe's oldest active synagogue. It is also purported to be the resting place of the Prague Golem.
Pinkas Synagogue
At present, the Pinkas Synagogue houses a memorial to the Czech victims of the Shoah (Holocaust), one of the first memorials of its kind. Their collection includes drawings from the children of the Terezín Concentration Camp and photos of Czech Jewish families.
Additionally, it is the second oldest remaining synagogue in Prague having been built in 1535. It incorporates aspects of Baroque and Rococo design, though after considerable refurbishments, it is now predominantly Romanesque Revival.
Maisel Synagogue
Although the synagogue was originally built in 1592, it was destroyed in a fire and rebuilt in 1689 then renovated in 1893-1905). This neo-gothic structure is one of my favorites because it looks a little bit like a gingerbread castle.
Klausen Synagogue
The Klausen Synagogue was built in (1694) and is the largest in Prague. It's hard to miss as the synagogue's exterior seems out of place against the surrounding buildings. It is also the only example of early Baroque architecture in the former ghetto, and the simple interior design is quite striking.
Spanish Synagogue (TEMPORARILY CLOSED FOR RENOVATIONS)
Established in 1868, the Spanish Synagogue's Moorish architecture and design are quite unique in Prague (1868). There's always a line outside, but the incredibly ornate, gold plated inside is well worth the wait. Don't forget to check out the sculpture outside of Franz Kafka sitting atop a faceless Golem.
Old Jewish Cemetery
Lastly, the Old Jewish Cemetery is a must-see in Prague. As one of – if not the – oldest Jewish cemetery in Europe, this is not just one of the most well-known cemeteries in Prague, but an incredibly important piece of city's history.
It is unknown exactly how old the cemetery is. Although the oldest visible gravestone dates to 1439, the cemetery is built on layers, a feature that is itself rather unique. Again, the exact number of those buried beneath is unknown, and this makes it impossible to know exactly how old the Old Jewish Cemetery is.
Things to Do in Malá Strana (Lesser Town)
Across the Charles Bridge from the Old Town is the Lesser Town, but it truly isn't anything "less."
Lesser Town Bridge Tower
One of the first sites you'll see after crossing the Charles Bridge is the Lesser Town Bridge Tower, which dates back to the 12th century. Less popular than the Old Town Bridge Tower across the Vltava River, for some reason the tower is overlooked by so many tourists. However, in my opinion, you can get even better views from the Lesser Town Bridge Tower.
Kafka Museum
One of the reasons for Prague's UNESCO status is due to the city's contributions to the arts. Therefore stopping by to visit a museum dedicated to one of the most important Czech cultural figures is an absolute must. The Kafka Museum is an educational and surreal experience – just as Kafka would have wanted!
Memorial to the Victims of Communism
This controversial and striking statue is a memorial to one of the darkest periods in the history of Prague. Following the Nazi occupation, the Czech Republic was "saved" by the Soviets who proceeded to rule the city with an iron thumb.
Although it was never part of the USSR, the Czech Republic was still impacted considerably by communism – and not for the better. Communism is credited with ruining the lives of hundreds of thousands of Czechs.
Waldstein Palace (Wallenstein Palace)
Although it currently houses the Senate of the Czech Republic, this Baroque palace was once home to Albrecht von Wallenstein a Bohemian military leader and statesman during the Thirty Years War. The building is one of the best examples of Baroque architecture in Prague.
St. Nicholas Church
Yes, there are two churches to St Nicholas in Prague. However, this one is much more well known than the one in Staré Mesto, and one look at the ceiling frescoes inside will tell you why. The fresco, which depicts Apotheosis of St. Nicholas will make you glad you stopped by to see this church.
Things to Do in Nové Město (New Town)
Nové Město is an interesting blend of old versus new. The area boasts several well known modern buildings and a few sites of historical import to Czechs.
Wenceslas Square
One of the main city squares in Prague, Wenceslas Square sees the most pedestrian foot traffic of the whole of the Czech Republic. Many demonstrations have taken place there over the years, such as by the Nazis during WWII and by civilians during the Velvet Revolution in 1989.
It is also the setting of many of Prague's historical public moments. In 1918, Alois Jirásek read the proclamation of independence of Czechoslovakia there, in front of the statue of St. Wenceslas (after whom the square it named).
In 1968, Jan Palach self-immolated there, to protest the Warsaw Pact. The memorial to Jan Palach sits on Wenceslas Square
Mucha Museum
Like Kafka, painter Alphonse Mucha is a highly revered cultural figure in the Czech Republic. This is the only museum in the world dedicated to Mucha, so if you are at all interested in the Art Nouveau style, it's a must-see while in the Historic Center of Prague.
Dancing House
Dancing House was designed and built by Czech architect Vlado Milunić and Canadian-American architect Frank Gehry in the mid-1990s, on the site of a building that was bombed during WWII. It's striking, non-traditional design caused controversy, as it was not in keeping with the artistic aesthetic of the rest of Prague.
However, despite divided opinion, its cultural significance has not been overlooked. The building's shape was featured on a gold 2,000 koruna coin, issued by the Czech National Bank, as part of a series titled "Ten Centuries of Architecture". It is also one of the most visited and photographed buildings by tourists in Prague.
Church of Our Lady of the Snows
The church of Our Lady of the Snows was commissioned by Charles IV in 1346, and was intended to be a coronation church. As such, construction began on plans that had a much larger scale than was usual for a church building.
Unfortunately, the church was not completed due to the outbreak of the Hussite Wars, though by that time the incomplete vaults still measured the highest in Prague. In the 17th century, an unknown artist created a column altar for the church, which also happens to be the largest of its kind in the city.
The Cathedral of Saints Cyril and Methodius Cathedral
One of the most events in Czech history is the assassination of Reinhard Heydrich in 1942 by members of Operation Anthropoid. Following the assassination, those responsible hid in the crypt of the Cathedral of Saints Cyril and Methodius.
After they were betrayed by one of their co-conspirators, the Nazis attacked the cathedral. The result was that all seven men died (most committed suicide rather than be taken alive) and the clergy who helped hide them were also executed. Today the crypt has been converted into a memorial to the members of Operation Anthropoid.
Jubilee Synagogue (also called Jerusalem Synagogue)
Unique for being located in Prague's Old Town, but not in Josefov, this is one of the most beautiful buildings in Prague. It's definitely one of the most colorful. Giving all the incredible architecture, this is saying something. The Jubilee Synagogue was built in 1906 and incorporates elements of Moorish Revival form with Art Nouveau design.
Museum of Communism
As previously mentioned, the effects of communism were devastating to the Czechs. This fantastic museum tells the story of communism in the Czech Republic and is a must for any history buffs. Fair warning, though, this incredibly comprehensive museum is massive and could take a while to get through if you like to read everything.
Things to Do in Hradčany (the Castle District)
Hradčany is one of the most-visited parts of the Historic Center of Prague as it is the location of two of Prague's most popular buildings: the Prague Castle and St Vitus Cathedral.
Both could easily be classified as UNESCO World Heritage Sites on their own due to their cultural significance. Both sites (located right next to each other) are extremely busy at any time of year, but well worth your time. So book a tour ahead of time to ensure entry!
Prague Castle
Prague Castle holds the Guinness World Record for being the largest ancient castle in the world. Due to all the additions and alterations since its founding in 880 AD, the castle's buildings show elements of almost every architectural style of the last thousand years.
The castle grounds hold multiple museums, four churches, five halls, four palaces, four towers, and over half a dozen garden areas. These amenities also make Prague Castle the perfect place to regularly hold the Summer Shakespeare Festival.
St. Vitus Cathedral
The largest and most important church in the country, Saint Vitus Cathedral contains two of Prague's most valuable cultural artifacts. It holds the Bohemian Coronation Jewels, which have been used to inaugurate kings as far back as the 14th century, and it is the final resting place of St Wenceslas, the Czech Republic's most important patron saint.
Founded in 930 by King Wenceslas I, the cathedral is named after a holy relic that was acquired by Wenceslas from Emperor Henry I; namely, the arm of Saint Vitus.
Impressions of Prague
I first visited Prague in 2007, and have been fortunate to return several times since. The city has changed significantly in that time, not entirely for the better.
Prague is a city with a culturally rich history and stunning architecture. So it isn't surprising that is has erupted in popularity. Nevertheless, it was quite shocking to see just how crowded the city could get!
The Historic Center of Prague is one of the most beautiful medieval city centers in the world. So it is understandable why people are clamoring to visit. Some of the highlights, and in my opinion must-visit sites, in the Historic Center of Prague are the Prague Castle, the National Library and a visit to the Saints Cyril and Methodius Cathedral.
My top tips for anyone looking to visit Prague would be to get up extremely early to see the most popular sites free of crowds, to visit off-season (winter except for December) where possible, and to experience Prague off the beaten path.
Cost of Visiting Prague
Although Prague is considered inexpensive by Western and Central European standards, the city's increasing popularity has also caused increases in costs for visitors. Due to Prague's reputation as being a cheap destination, this can lead people to be surprised by the overall expense of visiting Prague.
Most centrally located hotels cost upwards of $60 per night, though hostels can be more affordable. Food varies depending on how far you eat from the city center and other attractions.
While many of the sites in Prague are free, those that do cost money can set visitors – especially those with families – back quite a bit of money. For example, the Prague Castle tours cost CZK 350 ($15) for an adult, the Museum of Communism costs CZK 380 ($16.50) and a ticket to all the sites in Josefov is CZK 500 ($22).
Dagney McKinney grew up traveling and now writes about dark tourism and alternative travel at Cultura Obscura. You can also follow her on Twitter.
5 Things to Pack for Your Trip to Prague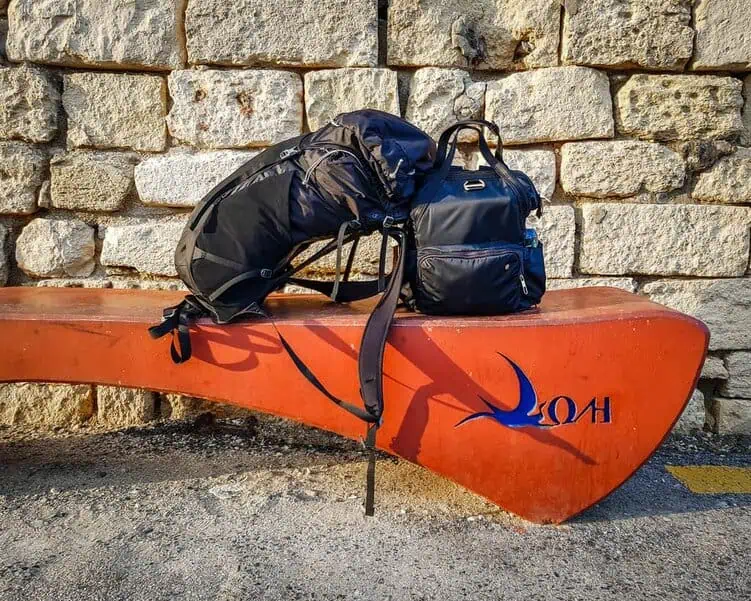 The Lonely Planet Prague & the Czech Republic guidebook for your trip. It can be hard to find big, international guidebooks once you land (or they'll be way overpriced). Get yours ahead of time, either a hard copy or on a Kindle.
An Unlocked Cell Phone so that you can use a Czech sim card while here to help navigate public transportation and when you're on the road.
Backup Charging Bank for your cell phone since you'll be using it as a camera, GPS, and general travel genie.
A Camera since the Czech Republic is super photogenic. I use a mix of my Nikon D810 and my Samsung8 smartphone these days.
A Great Day Bag so you can carry what you need with you (like your camera, snacks, water, sunscreen, cash, etc). My current favorite is the Pacsafe Citysafe, which is especially great for Czech cities because it has many anti-theft features designed to deter pickpockets.
It also transitions to a night bag more easily and won't embarrass you if you go to dinner directly after sightseeing all day.
More Czech Travel Resources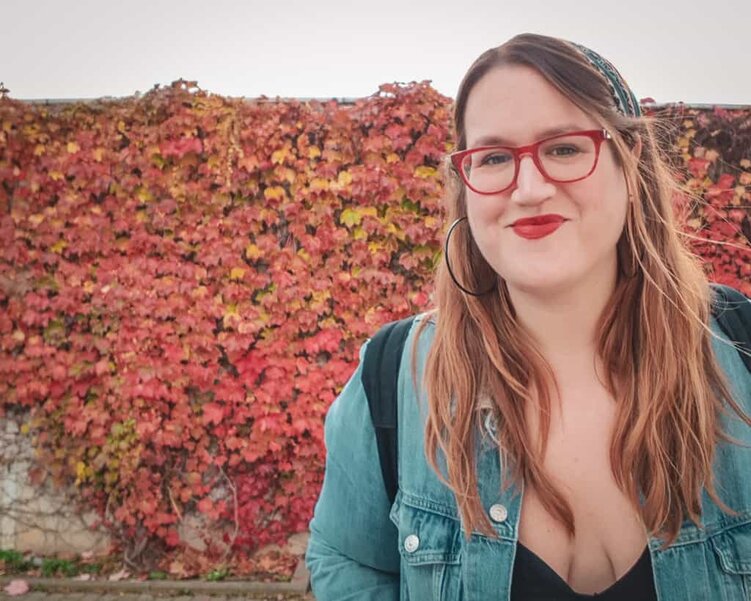 If you'll be spending time in Prague, make sure you check out this list of the best Prague Puns
Many people combine a trip to the Czech Republic with a stop in Germany, Austria, or Switzerland. If you're planning on combining countries, check out:
Don't Forget About Travel Insurance!
Before you leave for Prague make sure you have a valid Travel Insurance Policy because accidents happen on the road. I pay for World Nomads, and I happily recommend them. It's especially important to get travel insurance if you'll be hanging out in cities like Prague where tourists can easily become the targets of pickpockets.
I have been a paying customer of World Nomads for travel insurance for three years, and I happily recommend them. If you get sick, injured, or have your stuff stolen, you'll be happy to have the ability to pay for your medical bills or replace what's stolen or broken.
Pin this Guide to the Best Things to Do in Prague