This post may contain affiliate links. Please see my disclosure page for more details.
Last Updated on: 19th September 2021, 06:09 pm
From temple landscapes to unspoiled southern sea, Myanmar has some gorgeous places to travel. While you're here, you'll want to bring back some authentic Myanmar souvenirs and gifts that are as beautiful and inspiring as the places you're visiting. Here are the best souvenirs from Myanmar to bring back with you.
Can't read now? Pin for later!
My Favorite Travel Booking Sites for 2023
These are my favorite companies that I use on my own travels.
Protect Your Trip via Safety Wing
Find the best city tours, day tours, bus tours, & skip-the-line tickets on GetYourGuide and Viator.
Find the best deals on hotels & vacation rentals on Booking.com.
For English-speaking private airport transfers, book through Welcome Pickups.
For road trips and independent travel, rent a car through Discover Cars.
Find information and cruise reviews on Cruise Critic.
For packing and travel essentials order via Amazon.
Book an affordable family or romantic photography session on your trip through Flytographer (Use the code HISTORYFANGIRL for 10% off your first photoshoot).
For travel guidebooks to have with you during your trip, I always pick one or two from Rick Steves and Lonely Planet.
What to Buy in Myanmar
In no particular order…
Longyi
The Longyi is a graceful traditional costume that both men and women can wear. It is a large sheet of silk that you wrap around your waist as a skirt.
You can find Longyi in almost any market in Myanmar, from the little village to the big city.
The Longyi is styled differently for men and women. There are also various silk designs to choose from. With as little as five dollars, you can bring home one of the more simple varieties to have as your very own. However, make sure you learn the proper technique to wear it before buying.
And of course, whenever you buy traditional clothing to bring home as a souvenir, you want to make sure you only wear it respectfully and never as a costume like on Halloween.
Sand Painting
This type of art is truly unique to Myanmar but it is popular in just two places: Yangon and Bagan.
Sand Painting comes from Myanmar's Buddhist traditions. It shows the local culture through the production of monks, temples, and other religious motifs. They are dedicated to Buddha and designed to promote the positive traditions and ethos of Buddhism.
These make for a particularly great traditional Myanmar souvenir because sand painting is easy to roll and keep in your bag, so they won't take up much room in our suitcase!
Burmese Carpet
Myanmar is so well known for its long tradition of carpentry, especially in Mandalay. The carpets are meticulously trimmed and decorated with gold and silver patterns.
Burmese carpets can be geometric or they can focus on depicting Buddhist symbols and animals like the elephant.
Wind Chimes
If you are interested in a souvenir that reminds you of your beautiful Myanmar tour, then pick up a set of beautiful wind chimes. You can easily buy them outside of all of the country's major temples. The prices vary from $2 to $10 depending on the size you choose.
These are a great souvenir for bringing home a bit of zen atmosphere to your garden or house. These also make a great Myanmar gift for family members or friends back home.
Buddha Statues
You do not need to be a practicing or secular Buddhist to buy a Buddha statue. In many souvenir shops in Yangon, Mandalay or Inle Lake, statues of different sizes and patterns are available on the shelves. Just remember that if you take one home with you, always treat it with respect.
The best quality ones are probably the ones made of teak wood or marble.
Burmese Wooden Sculptures and Carvings
Myanmar is famous for its tradition of wooden artwork, sculptures, and figurines. From meticulous small furniture to large wall hanging reliefs, they are made with precision and style. These make for beautiful home decor to remember your trip by.
Burmese Puppet
Unlike Vietnam, which is famous for water puppets, Myanmar has a sophisticated tradition of shadow puppets.
In Myanmar, each puppet depicts a special character from folktales, like an ancient princess, emperor, or even clown. You should make sure to go to a puppet show while you're here. You can visit the Htwe Oo puppet theatre where you can observe how the artisans produce the puppets and see one of their legendary performances.
Puppets make great Myanmar souvenirs for kids since they're both a great memento but can also be played with back at home.
Pathein Umbrella
If you've looked at many photos of Myanmar, you've no doubt seen these beautiful umbrellas being used at some of Myanmar's temples.
Tucked away near the bay of Bengal, Pathein is a spectacular destination that combines beach and photogenic Irrawaddy Delta. This is home to the fascinating work of making umbrellas. Burmese people rank Pathein umbrella second to none.
Each part of the umbrella is made by hand to ensure it is the highest possible quality. Pathein umbrella and parasols make beautiful Myanmar gifts for her.
Burmese Cigars
Burmese cigars might not be as famous as Cubanos, but every cigar enthusiast should make sure to try one while they're here. The best place to buy cigars is Inle Lake where people harvest the tobacco plant and create their special blends according to family traditions.
A package of eight cigars costs around one dollar, making these a great option for cheap Myanmar souvenirs, and they make great Myanmar souvenirs for him.

Burmese Lacquerware
Lacquerware work started in Bagan about a thousand years ago when this majestic land was the capital of the Kingdom of Burma. For centuries, Bagan artisans have flourished and handed down their traditions to each new generation.
When exploring the temples of Bagan, you can drop into a lacquerware factory to see how people process the bamboo, preparing the paint until they have assembled the whole bowl, small wardrobe, or wall painting.
A popular option for small Burmese souvenirs are lacquerware jewelry boxes. These are also a great idea for Myanmar gifts for her.
Shan Handbags
Shan handbags are fashionable Myanmar souvenirs, famous for their beautiful handwoven cotton and their handmade eye-catching designs.
Nowadays, with the arrival of tourists, Shan people offer a large array of handbags that come in various sizes and designs. You'll find tourists using them so often they've almost become a cliche. They make great small souvenirs from Myanmar since you can roll them up in your luggage.
Gold Leaf
You might think it's crazy that gold is one of the most popular souvenirs from Myanmar, but the gold leaf is part of the Buddhist traditions. If you're wondering if it's expensive, it isn't. Gold leaf is a common product from Myanmar and you can get it for around thirty dollars.
In Myanmar, people use gold leaf to stick on the Buddha statues as a part of their rituals and traditions. However, you can buy it at the temple and bring it back with you since the purchase still helps to support the temple.
Silk
Perhaps the most famous Myanmar souvenir is Inle Lake silk. The quality of the silks here is among the highest quality in Asia. Silk here soft, luxurious, and comfortable.
The most unique silk is probably the kind made of lotus which is unique to Inle Lake, but there are other silks made throughout the country.
More Myanmar Travel Resources
Headed to Myanmar? Check out these great Myanmar quotes and Myanmar puns.
Many people combine a trip to Myanmar with time in another Southeast Asian country. I have resources to help you!
Headed to Vietnam? Here are the best Vietnam souvenirs, plus quotes about Vietnam and Vietnam puns for trip inspiration and travel captions!
Headed to Thailand? First, check out my guide to planning a trip to Thailand. Here are the best Temples in Bangkok, an overview of the history of Thailand, and the best Thailand quotes and puns for your trip!
Headed to Cambodia? Check out the best things to do in Siem Reap, a guide to sunrise at Angkor Wat, an overview of the history of Angkor, and this warning about the Angkor Wat monkeys.
Headed to Singapore? Here's a history of Singapore.
5 Things to Bring to Myanmar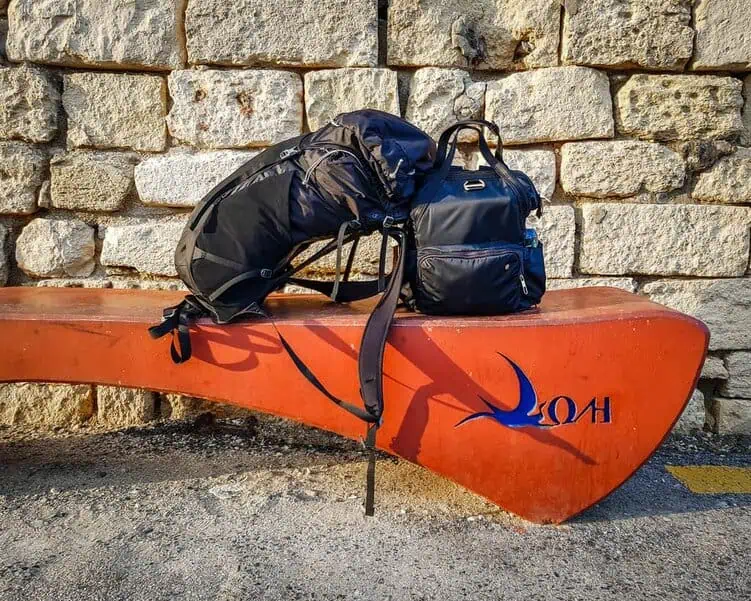 The Lonely Planet Myanmar guidebook for your trip. I used Kindle versions of Lonely Planet guides during my time in Southeast Asia. It's hard to find guidebooks once you're actually on the ground.
Backup Charging Bank for your cell phone since you'll be using it as a camera, GPS, and general travel genie.
A Camera since Myanmar is super photogenic. I use a mix of my Nikon D810 and my Samsung8 smartphone these days.
A Full-Sized Travel Towel for anyone staying in hostels or guest houses. This is the best travel towel in the world, and you'll need it if you are staying in hostels or anywhere that requires you to bring your towel.
A Great Day Bag so you can carry what you need with you (like your camera, snacks, water, sunscreen, cash, etc). My current favorite is the Pacsafe Citysafe, which is especially great for Myanmar because it has many anti-theft features designed to deter pickpockets. It also transitions to a night bag more easily and won't embarrass you if you go to dinner directly after sightseeing all day.
Don't Forget About Travel Insurance!
Before you leave for Myanmar make sure you have a valid Travel Insurance Policy because accidents happen on the road. I pay for World Nomads, and I happily recommend them. It's especially important to get travel insurance if you'll be hanging out popular sites where tourists can easily become the targets of pickpockets.
I have been a paying customer of World Nomads for travel insurance for three years, and I happily recommend them. If you get sick, injured, or have your stuff stolen, you'll be happy to have the ability to pay for your medical bills or replace what's stolen or broken.
Pin this Guide to the Best Myanmar Souvenirs for Your Trip!