This post may contain affiliate links. Please see my disclosure page for more details.
Last Updated on: 19th June 2023, 06:40 pm
Switzerland is practically synonymous with chocolate, and when you're here, you need to see one or two of the best chocolate factories in Switzerland.
Of course, you can sample Swiss chocolate almost anywhere in the country, but Switzerland chocolate factory tours are a once-in-a-lifetime experience for chocolate lovers! Here are the best ones to choose from.
Can't read now? Pin for later!
My Favorite Travel Booking Sites for 2023
These are my favorite companies that I use on my own travels.
Protect Your Trip via Safety Wing
Find the best city tours, day tours, bus tours, & skip-the-line tickets on GetYourGuide and Viator.
Find the best deals on hotels & vacation rentals on Booking.com.
For English-speaking private airport transfers, book through Welcome Pickups.
For road trips and independent travel, rent a car through Discover Cars.
Find information and cruise reviews on Cruise Critic.
For packing and travel essentials order via Amazon.
Book an affordable family or romantic photography session on your trip through Flytographer (Use the code HISTORYFANGIRL for 10% off your first photoshoot).
For travel guidebooks to have with you during your trip, I always pick one or two from Rick Steves and Lonely Planet.
Swiss Chocolate is Some of the Best in the World
Switzerland is famous for many things and among them is being a world-class tourist destination.
Perhaps one of the most notable things that people associate Switzerland with is world-class, mouthwatering chocolate.
Some of the best chocolate manufacturers come from Switzerland, and it is a must-visit place for travelers who'd love to taste a dark dessert or learn from masters doing their craft.
Swiss chocolate goes well with espresso or any other hot beverage. In fact, for chocolate lovers like me, you will never forget the experience you will have when you try chocolate from the top manufacturers in Switzerland.
If you are visiting Switzerland for your holidays, there are places that you should visit and enjoy some of the top-notch chocolate from major manufacturers.
Take your Swiss chocolate experience by diving deep into the world that you will never forget.
The Best Chocolate Factories in Switzerland
Here are the top authentic chocolate factories that you should visit in Switzerland:
Verkehrshaus Swiss Chocolate Adventure
This famous chocolate factory is also known as the Swiss Museum of Transport, which is an interactive museum located in Lucerne, and it first opened its doors in 1959.
The museum utilizes different aspects to give its visitors an accurate display and insights about Swiss chocolate making.
With the use of interactive presentations, the museum shows the history of Swiss chocolate and its impact on the economy and growth of the country.
One of the main attractions here is the by far the Swiss Chocolate Adventure.
This adventurous location was developed in conjunction with the Lindt chocolate competence foundation.
It is a themed multimedia interaction that will take you through a journey through the origin, production processes, and transport of Swiss chocolate.
It will tickle your senses because it is very interactive, and you will be ready for some chocolate. Not to forget, you can buy different types of chocolate at the end of the trip.
Official website: Swiss Chocolate Adventure
Aeschbach's Choco World
It is a family-owned business that dates back to 1972., and their first creations include all your typical supermarket chocolate.
The company prides itself on handmade products, and they are popular in Switzerland for their delicious cobblestones.
If you have ever come across those silver or golden chocolate coins then those are their creations.
At Choco World, you will get an opportunity to understand the process of making chocolate from scratch and in the end, you can get some chocolate.
Besides, you can watch the chocolatiers doing what they do best and you can ask as many questions as possible.
At Choco World near Lucerne, they take you on a tour through the history of chocolate.
Follow a cocoa bean's journey from seed to chocolate and smell, taste, and learn about the manufacturing of Aeschbach's delicacies.
Official website: Aeschbach's Choco World
Cailler Broc Factory
Cailler Broc Factory is one of the most famous chocolate factories in Switzerland, arguably in the world too.
When you take a visit to the factory you will be able to get to know all the processes that are involved in making super amazing chocolates.
The tour will begin from ancient Aztec cocoa ceremonies to the time cocoa was discovered and it goes way to modern practices that are involved in making your sweet chocolate. 
The exhibits are quite interactive and you can get to touch and smell the beans and watch the production of the chocolate live as well as sample different versions.
Official website: Cailler Broc Factory
​Chocolate Frey in Buchs
You might not have heard about Chocolate Frey, but they are a massive player in the Swiss chocolate industry.
This is a family-owned business and they have a history of making some of the most amazing chocolates. The factory dates back to 1887, and it was taken over by Migros in the year 1950. 
It is imperative to note that Chocolate Frey is the only company in Switzerland manufacturing chewing gum.
They opened a visitors' center in 2014, and this gives the visitors a chance to get to know the chocolate-making process and what makes them unique.
Their interactive museum will take you through the process of turning cocoa beans into chocolate. If you have never taken roasted cocoa beans this is the right opportunity for you.
You can watch the robot wrap the freshly produced Swiss cheese, and you will come across many tasting opportunities, and you can pick fresh chocolate to enjoy as you learn about the factory.
Official website: Chocolate Frey
Schokoland
Schokoland is another Swiss factory that gives you an opportunity to experience the making of swiss chocolates.
The company is located in the village of Caslano in Ticino. A colossal chocolate fountain welcomes you to the factory, and you can watch live how the cocoa beans are converted into chocolate.
You will have a chance to sample, taste and get to know some of the unique aspects of the factory.
There is an elevated platform across the production line where visitors get to learn step by step how chocolate is made and you can see the chocolate in the process until it is a finished product.
The factory can easily be spotted because of the bright red buildings and a large than life cow sculpture in the garden. You can also learn about historical figures who've molded the chocolate industry through history. It's a must-visit section!
Official website: Schokoland
Camille Bloch in Courtelary
Camille Bloch is a company that produces some of the most popular chocolates in Switzerland.
Torino and Ragusa are popular brands that are produced in the company.
The firm has a visitors' center in Courtelary, and it is a fantastic place where you can purchase all kinds of chocolate creations.
The exhibit does end there, you will have a chance to watch as the masters get into the action of the chocolate-making process.
You will be able to sample the chocolate through each process and get to understand the challenges that come when they are making the chocolate as well as what makes them unique.
It is essential that when you are planning to visit these swiss chocolate factories, you should check their admission fees as well the right time to visit for your trip to be amazing.
Official website: Camille Bloch
Have you ever tried Swiss chocolate? Share your experiences below!
Good to Know: This post on the best Swiss chocolate tours comes from Aurimas, a passionate hiker residing in Switzerland.
He enjoys exploring the hidden corners of the Swiss Alps, peaks, and villages.
You can find his writing at Go Look Explore and follow him on Facebook and Instagram.
5 Things to Pack for Your Trip to Switzerland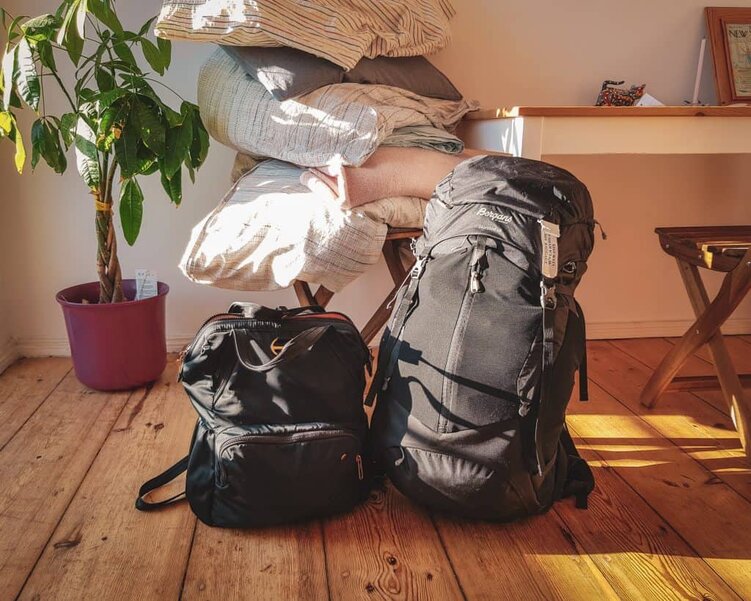 The Lonely Planet Switzerland guidebook for your trip. It can be hard to find big, international guidebooks once you land (or they'll be way overpriced). Get yours ahead of time, either a hard copy or on a Kindle.
An Unlocked Cell Phone so that you can use a Swiss sim card while here to help navigate public transportation and when you're on the road.
Backup Charging Bank for your cell phone since you'll be using it as a camera, GPS, and general travel genie.
A Camera since Switzerland is super photogenic. I use a mix of my Nikon D810 and my Samsung8 smartphone these days.
A Great Day Bag so you can carry what you need with you (like your camera, snacks, water, sunscreen, cash, etc). My current favorite is the Pacsafe Citysafe, which is especially great for Swiss cities because it has many anti-theft features designed to deter pickpockets. It also transitions to a night bag more easily and won't embarrass you if you go to dinner directly after sightseeing all day.
More Switzerland Travel Resources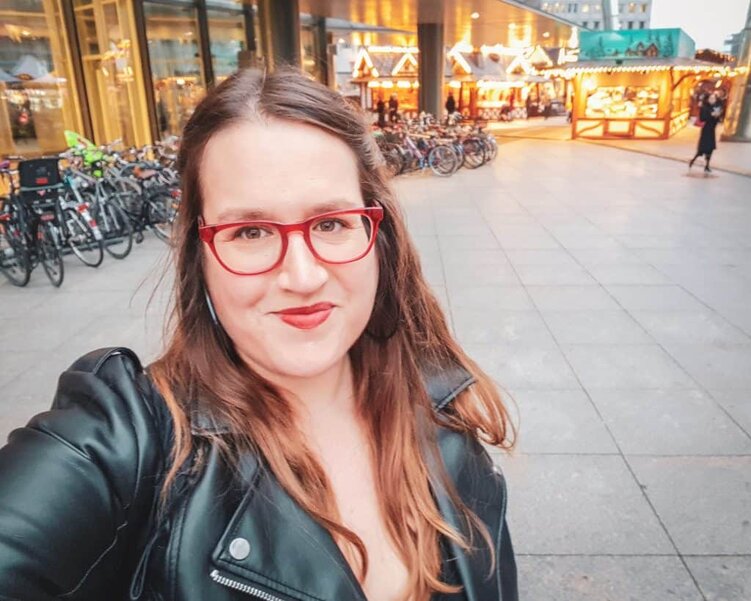 If you're looking to explore Switzerland, check out this one-day Bern itinerary!
Many people combine a trip to Switzerland with a stop in Germany or Austria. If you're planning on combining countries, check out:
Don't Forget About Travel Insurance!
Before you leave for Switzerland make sure you have a valid Travel Insurance Policy because accidents happen on the road. I pay for World Nomads, and I happily recommend them. It's especially important to get travel insurance if you'll be hanging enjoying time in big cities where travelers can attract pickpockets.
I have been a paying customer of World Nomads for travel insurance for three years, and I happily recommend them. If you get sick, injured, or have your stuff stolen, you'll be happy to have the ability to pay for your medical bills or replace what's stolen or broken.
Pin this Guide to the Switzerland Chocolate Factory Tours for Your Trip!