This post may contain affiliate links. Please see my disclosure page for more details.
Last Updated on: 8th August 2021, 10:55 pm
Looking for hilarious Switzerland puns to share with friends before a trip to Switzerland? Or perhaps you want a few clever puns to use as Switzerland Instagram captions or a Switzerland status on your trip? Here are my favorite Switzerland jokes and puns to help make your amazing trip even more enjoyable!
Read Next: How to Spend One Day in Bern: Itinerary for the Perfect 1 or 2 Days
Can't read now? Pin for later!
How to Use these Switzerland Puns & Jokes
Feel free to use this post to find puns and jokes about Switzerland for your photo captions, Switzerland Instagram captions, Switzerland Whatsapp status, Viber status, Switzerland Facebook status, or however you want!. If you do use one, I'd love if you linked or tagged me so I can enjoy your work!
If you use one on a website, please link to this post. Otherwise, you can follow and tag me on social media so I can see you using them in action:
Instagram: @historyfangirl
Facebook: Stephanie Craig – History Fangirl
Twitter: @ahistoryfangirl
The Best Switzerland Puns for Switzerland Instagram Captions
Here are my favorite Switzerland puns for every circumstance.
Switzerland Travel Puns
Having a Swiss-sational time!
Hear me Rorschach.
Rhine bright like a diamond.
Forever Jungfrau
To drive in Switzerland, you gotta put it in neutral
I'm an A cup. I'm practically Titlis.
You've got the Klee to my heart.
She's a Pilatus instructor.
I canton believe I'm here.
In the right train of mind,
Netflix and Chillon
Eiger Counter
What's the Matterhorn?
I really ad-Meyer you.
Swiss Army cats have nine knives
This place is Zurich for my blood.
Feel the CERN.
On the Lucerne
Bern-ing Man
Check the Lausanne Found
Pass the Courvoisier
What the Grock?
The best things in life are Frisch.
All about that Basel
I need a Sugar Dada.
How Gallen-t of you.
Lugano get out of here.
This day just keeps getting better and Federer.
The Jung and the Restless
You're a Janiak.
I don't care when we leave. I'm Rolex-ible.
You can take that to the Swiss Bank.
I should be more dis-CERN-ing.
The tension is p-Alp-able.
In Switzerland, you're Constance-ly seeing gorgeous lakes.
I just Lavaux this place.
Alpine away until I see you again.
The Jura's still out.
I could never get board here.
Live Ski or Die
Swiss Puns about Food & Drink
I like Switzerland a chocolate.
I have some Lindt in my pocket.
I don't believe you hate Swiss Cheese. Your story is full of holes. (If you love cheesy jokes, check out my gigantic list of 101 Delicious Cheese Puns)
I'm very fondue you.
I'm a Rösti-farian
What a witty re-torte.
You're un-saffron-able.
Hot Zopf buns.
I never sausage a beautiful view!
Leave Britney a Toberlerone.
Absinthe makes the heart grow fonder.
Want more Hilarious Travel Puns?
I'm a little obsessed with travel puns. If you are too, check out:
For more great travel quotes, check out my entire library of Travel Quotes, Puns, & Memes.
5 Things to Pack for Your Trip to Switzerland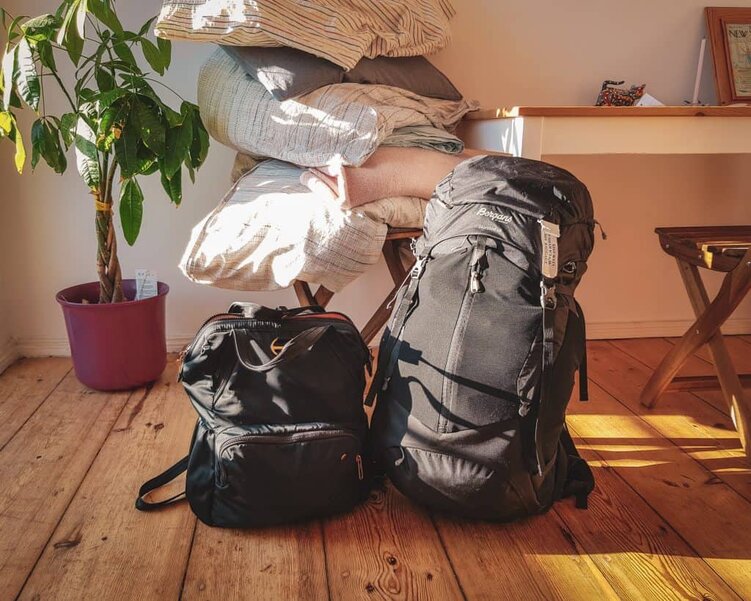 The Lonely Planet Switzerland guidebook for your trip. It can be hard to find big, international guidebooks once you land (or they'll be way overpriced). Get yours ahead of time, either a hard copy or on a Kindle.
An Unlocked Cell Phone so that you can use a Swiss sim card while here to help navigate public transportation and when you're on the road.
Backup Charging Bank for your cell phone since you'll be using it as a camera, GPS, and general travel genie.
A Camera since Switzerland is super photogenic. I use a mix of my Nikon D810 and my Samsung8 smartphone these days.
A Great Day Bag so you can carry what you need with you (like your camera, snacks, water, sunscreen, cash, etc). My current favorite is the Pacsafe Citysafe, which is especially great for Swiss cities because it has many anti-theft features designed to deter pickpockets. It also transitions to a night bag more easily and won't embarrass you if you go to dinner directly after sightseeing all day.
More Switzerland Travel Resources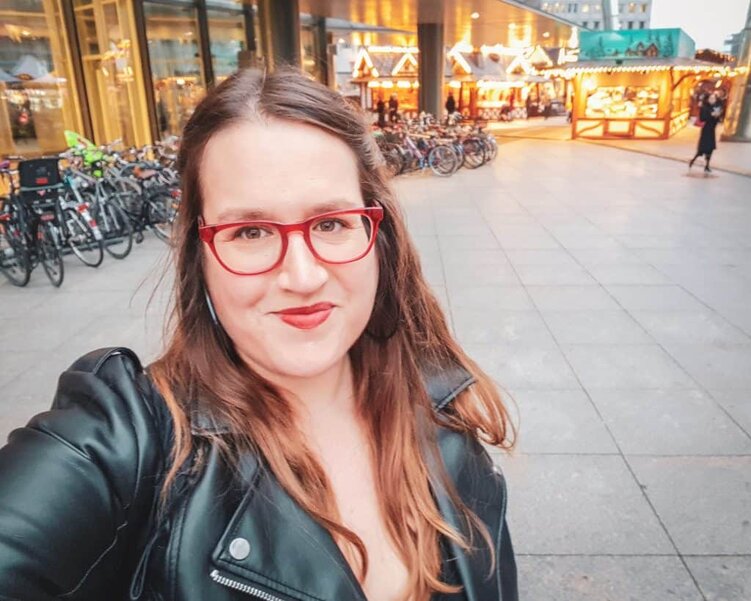 If you're looking to explore Switzerland, check out this perfect Bern itinerary.
Many people combine a trip to Switzerland with a stop in Germany or Austria. If you're planning on combining countries, check out:
Don't Forget About Travel Insurance!
Before you leave for Switzerland make sure you have a valid Travel Insurance Policy because accidents happen on the road. I pay for World Nomads, and I happily recommend them. It's especially important to get travel insurance if you'll be hanging enjoying time in big cities where travelers can attract pickpockets.
I have been a paying customer of World Nomads for travel insurance for three years, and I happily recommend them. If you get sick, injured, or have your stuff stolen, you'll be happy to have the ability to pay for your medical bills or replace what's stolen or broken.
Pin this Guide Best Switzerland Puns, Jokes, Captions, and Statuses!