This post may contain affiliate links. Please see my disclosure page for more details.
Last Updated on: 19th June 2023, 06:43 pm
This is a guest post by Anna from Expert World Travel. on the UNESCO World Heritage Site the "Old City of Berne" in Switzerland, including everything you need to know to plan how to spend one day in Bern and tips if you want to expand your Bern itinerary to two days. See below the post for a few of my travel tips!
My Favorite Travel Booking Sites for 2023
These are my favorite companies that I use on my own travels.
Protect Your Trip via Safety Wing
Find the best city tours, day tours, bus tours, & skip-the-line tickets on GetYourGuide and Viator.
Find the best deals on hotels & vacation rentals on Booking.com.
For English-speaking private airport transfers, book through Welcome Pickups.
For road trips and independent travel, rent a car through Discover Cars.
Find information and cruise reviews on Cruise Critic.
For packing and travel essentials order via Amazon.
Book an affordable family or romantic photography session on your trip through Flytographer (Use the code HISTORYFANGIRL for 10% off your first photoshoot).
For travel guidebooks to have with you during your trip, I always pick one or two from Rick Steves and Lonely Planet.
Can't read now? Pin for later!
Switzerland is a History Lover's Dream
Capital cities are often the best places to soak up the history and culture of a country, and Switzerland has some stunning examples.
From the ever-popular Lucerne to the world-famous Zurich and Geneva, we are almost spoiled for choice. But one city is often overlooked and that is Switzerland's capital, Berne. Berne's history dates back to the 12th century, and the city's beautifully preserved Altstadt is a UNESCO-listed old town well worth seeing.
Located in the center of Switzerland, Berne is well-connected to the rest of the country and is a good day trip from Zurich. You could wander around for days in fascination at the Medieval architecture, not to mention admiring postcard views of the Aare River, and on a clear day, spotting the distant Bernese Alps.
But if you're on a whirlwind European excursion, you can take in the sites of Berne in a day if you must, but two would give you more time to explore the city that grew from a hilly peninsula on the Swiss Plateau.
Getting to Berne
Berne is easy to reach by car from every direction via the Swiss motorway network which takes you directly into the city. The highways in Switzerland are often busy with commuters and even on the weekends. So, you should consider taking the train.
Berne is extremely well served by the Swiss Federal Railway (SBB) with major lines between Geneva, Zurich, and Basel. Express trains serve Berne twice per hour. And all three cities are less than two hours away. So, there are no excuses.
If you're coming from other European countries or from abroad, Berne has an airport on the southside. It's small, but it's an international airport that services direct flights from many holiday destinations like Elba and Oboro Italy, Menorca & Mallorca.
However, if you need to fly, you are better off coming into Zurich or Geneva and then making your way here by train. Even as a part of a larger trip.
Coming to Berne from the Zurich airport, for example, the trip takes about 75 minutes, and from the Geneva airport it takes about two hours.
When is the Best Time to Visit Bern?
Weather-wise, April through September is a great time to visit Berne. August temperatures are pleasant. Beware that some restaurants may close for a couple of weeks from July to mid-August since this is the vacation season. Late spring and the fall often have the best weather, as summer can be a bit unpredictable.
Besides the weather, several festivals can help you pick the best time to go. The Berne Carnival occurs in late February or early March. People dress as bears awoken for the season by drummers. It's an old carnival with origins from the 16th century. If you're in Berne around March 20, Museum Night is a good event. You can visit over 40 museums on a single ticket.
Between March and May, the Berne Jazz Festival takes place featuring top Jazz musicians. And in July, Gurtenfestival takes place with bands from around the world performing over four days at Gurten Mountain 15 minutes away. It's one of Switzerland's best music events.
In November, the traditional Berne Onion Market is a festival with roots dating back to the 1850s when farmer's wives came to town from Murten on St. Martin's Day to sell onions. Today, you can feast on onion pie, cheese and onion tarts, and other hearty winter meals.
And then, there's Christmas. Berne's Christmas markets are spectacular events and experiences for all the senses. The markets are open from November 30 to Christmas Eve. New Year's markets take over between December 27 and 29.
How to Spend One Day in Bern: What to See & Do
Once off the train in the center of Berne, you are more or less right in the UNESCO Old Town. Everything worth seeing is within walking distance. However, you always have the option of jumping on a tram as they serve a huge part of Berne, and often right from the front of the train station. This way, you can enjoy all the highlights in a day, easily.
Start in the Old Town
When I was in Berne, one of my priorities was to take time to walk the cobbled streets in the Old Town, soaking it all up without any real destination. That is the beauty of such towns, just getting lost and exploring little alleyways, side streets, shops and anything else that takes your fancy.
The old town here is situated high up on a cliff with stunning views of the Aare river on three sides. Although once you are immersed in the small streets, you won't see the river most of the time.
As you head down the main old town street of Marktgasse or Kramgasse you will find many a gem here. Interestingly, a fire destroyed much of the city in 1405, and the old wooden houses were replaced with tall sandstone buildings.
As a result, all the buildings along these streets have fun underground shops, a unique characteristic of the city. Of course, those are quite small, so the cafes, and larger shops are on the street level. And as is typical of Switzerland, the upper floors are apartments.
Be sure to stop by the old Clock Tower known as the Zygloggte in German. It is located at top of Kramgasse (number 49 on a map), it's one of the city's most famous landmarks and a must-see. It's a 23-meter (75ft) high tower adorned with a huge astronomical clock.
At three minutes before every hour, mechanical creatures put on a little show, so be sure to get here on time. I would even say 10-15 minutes before, as the crowds under the clock might beat you there! You can watch the clock's show for free or book a behind-the-scenes guided tour in advance for CHF 15, which translates to about the same price in USD or EUR.
Strolling through Old Town, you'll also pass old statues, public fountains from the 16th century topped with Biblical scenes or ideas honoring Berne such as the Zähringerbrunnen, a bear in full armor.
Eleven of the fountains are from the Renaissance Era and feature allegorical figures like Lady Justice or people from the city's past. Old Town is also one of the most scenic areas in Berne as there are various bridges that cross the Aare leading out of town. This is yet another unique and defining feature of Berne.
Next, Head to Bern Münster Cathedral
I recommend taking a little detour southwest of the Clock Tower to visit the Bern Münster Cathedral. It is also known as the Cathedral of Berne and is just a few minutes away from Kramgasse.
It's Switzerland's tallest cathedral and largest church from the late Middle Ages. Built over time during the 15th and 16th centuries, the cathedral's spire soars 100 meters tall.
It's worth getting a little exercise and conquering the 400-something steps for an awesome view of the snow-capped Alps in the distance.
But first, stop to admire the Last Judgement sculpture on the main portal and all the Biblical scenes in the tympanum, the 16th-century carved choir stalls, stained glass windows featuring the Dance of Death, and the magnificent Baroque-era organ with 5,404 pipes.
If you can't make it to the top of the spire or are squeamish about heights, you can still get quite a view from the tree-planted Bern Minister terrace. Because it's a religious institution, admission is free (except for a small CHF 5 entry fee to the steeple).
Check out the Beautiful Parliament Building
East of the Berne Cathedral on a cliff overlooking the Aare River the Renaissance-style Parliament Building is open to visitors with some restrictions while Parliament is in session.
The magnificent building was erected between 1894 and 1902 by 173 Swiss firms. The stone and other materials employed in the building are symbolic of the country's diversity. Paintings and statues throughout the building depict events in Switzerland's history.
The layout of the domed hall is in the form of a cross to reflect the Swiss flag. Arched windows beneath the dome were painted by four Swiss artists and reflect the country's industries. Free guided tours can help you understand and appreciate every feature of the Parliament Building.
You might also get a deeper understanding of Switzerland's rather unique democracy too. Having just applied for citizenship here I can tell you it is not quite like the one we are used to. With California being the only other place I know that has adopted some of its referendum-style characteristics.
Take in the Lovely Rosengarten
After all that walking you might want to take a break and chill out in the Rosengarten (Rose Garden). It's around a 15-minute walk from the Parliament Building, so be sure to plan for the time.
You will have to cross one of the bridges to get there and pass the bear enclosure (more on that later). You can perhaps have a late lunch at the Restaurant Rosengarten or even take your little picnic.
The Rosengarten is a huge green space, high ground with a tranquil view of Old Town from the Aare River's right bank. The land was a cemetery up until 1913 but is now just a huge park in the heart of Berne.
The first roses were planted in 1917 and the number has grown to include 2,900 of around 300 varieties of roses that bloom in the spring and early summer. The Rosengarten grounds also include a pavilion, pond, and picnic grounds.
Walk Along The Aare River and Visit the Berne Animal Park
After a break in the Rosengarten, it's worth a stroll along the Aare River and to stop by the Berne Animal Park and BearPark. Fun fact: the Aare is the longest river that flows within Switzerland, running from the nearby Bernese Alps, all the way to the German border and the Rhine River.
The river is also special in Berne and has been since the Middle Ages when it protected the city from enemies on all three sides.
The locals love to jump into the river on hot summer days. Swimming in the Aare is even an official activity on the UNESCO list of Swiss traditions.
However, just be aware that this is a natural river and not a swimming pool, so only jump in if you are a strong swimmer. Many people drown here each year, I see it on the news all the time!
If you haven't noticed already, the bear is the official symbol of Berne and has been since the 12th century. The city has kept captivated bears since the 16th century in what was known as the Bear Pitt.
In 1857, the bears were moved to the opposite bank of the river. In 2009, a modern, more natural habitat was created for them near the original Bear Pitt. The Bear Park is part of the Berne Animal Park which features around 200 animal species.
It's open every day of the year and much of the park can be visited freely. It includes a children's zoo where they can pet pygmy goats and pygmy donkeys.
You can take carriage rides on Friday afternoons and pony rides on Wednesdays and Sundays.
Admission to the Animal Park is CHF 10 and CHF 6 for children.
You've Earned a Delicious Dinner
End your day in Berne celebrating at the Restaurant Dählhölzli and beer garden near the soothing sounds of the Aare River.
The Historical Museum
If you still have time for some of Berne's highlights outside the old town, why not take in the Historical Museum? It's located 2.2 km (1.3 miles) southwest of the Rosengarten. The Berne Historical Museum is combined with the Einstein Museum. Both museums are housed in a 130-year-old building based on 15th-century castles.
The Historical Museum displays over a half-million fascinating objects from the Stone Age to the 20th century and eras in between. The Einstein Museum focuses on the life of the famous scientist. You'll learn how he lived through original objects, old films, and letters.
For the geekier of you, Einstein conceived of his theory of relativity while riding a tram to work in the Berne post office! Or so they say.
The museum is open Tuesdays through Sundays and on major holidays. The entrance fee is CFL 18.
You can also stop by Einstein's former residence for more insight into his life. He lived in the second-floor apartment from 1903 to 1905 with his physicist wife and their son. It is here that he came up with his theory of relativity and other important works.
Visiting Bern: My Highlights and Regrets
You will be in awe of the structure and architecture of Berne, especially if you are from a place where buildings from the Middle Ages just don't exist.
As such, my favorite part of Berne is just spending time in the streets of the old town. It's a living museum in many ways, as the locals don't treat it like a historical site. Sure, they respect it and look after it, but it's their home. And you get to immerse yourself in it all, even just for a day.
It's also worth spending time at the other highlights, and you can combine many of them in your stroll. But the old town of Berne is so unique in terms of location, construction, and architecture you don't have to worry about "must-sees" so much. Except for the Clock Tower, which I would get there on time for.
Many things to see and do in Berne are free or inexpensive (a great bonus for Switzerland). Knowing this, one regret for me was not booking more guided tours in advance. Especially the parliament, given how unique Switzerland's democracy is.
Another regret is not going when the fabulous Christmas Market is open. Perhaps another time.
Important Bern Travel Tips
Safety
Berne is a middle-sized city with a population of around 130,000. It's a very safe city to travel in. Berne is known as one of the safest capital cities in the world. Violent crime is very low. You may witness a political demonstration with police intervention, but that is about as dangerous as it gets.
Languages
The main language spoken is Bernese-German which is a local Swiss dialect. However, most residents speak standard (High) German, as they learn it at school.
French has traditionally been the most-used second language, but English is beginning to replace it. As such, in most shops and touristy locations, you should rarely have a problem speaking English.
Also note that tours at places like the Parliament Building are given in German, French, Italian, and English.
Money
The Swiss Franc (CHF) is so close in value to the USD it's not worth mentioning, however, be sure to check before you go as it does fluctuate.
Restaurant and accommodation prices are not different than any other tourist town. But things in Switzerland are expensive, especially compared to most of the rest of the world.
International foods like Indian, Turkish, and Asian are generally cheaper. Be prepared to pay more for local Swiss dishes.
Travel
The train service in all of Switzerland is excellent. The Swiss Travel System has a website that is a useful source of information for train tickets for tourists. Full fare tickets are expensive, but if you are staying a while it is worth considering the Swiss Travel Pass.
A huge network of buses and trams make getting around Berne easy. Ask for the Berne Ticket for free traveling in the public transport zones 100 and 101. These zones cover all of the city.
Two Days in Bern? What to Do on Day 2
All of the Old Town is walkable, but handy trams can take you to other places quickly. This enables you to see and do a lot in one day.
But if you stay overnight, you'll have time to experience even more the capital city has to offer. Another day will give you the chance to explore more museums, markets, cafes, nightlife, and places off the beaten path.
Otherwise, you can spend some time outside of the city exploring the nearby Bernese Oberland mountains and the stunning Interlaken region. Day trip options include Montreux and Chateaux de Chillon and Murren, Switzerland.
But that is for another blog post.
Anna was born to travel the world having studied languages all her life. Although she has traveled the world, she now calls Switzerland home and spends her time writing about her experiences on Expert World Travel. You can follow her on Facebook, Twitter & Pinterest.
5 Things to Pack for Your Trip to Switzerland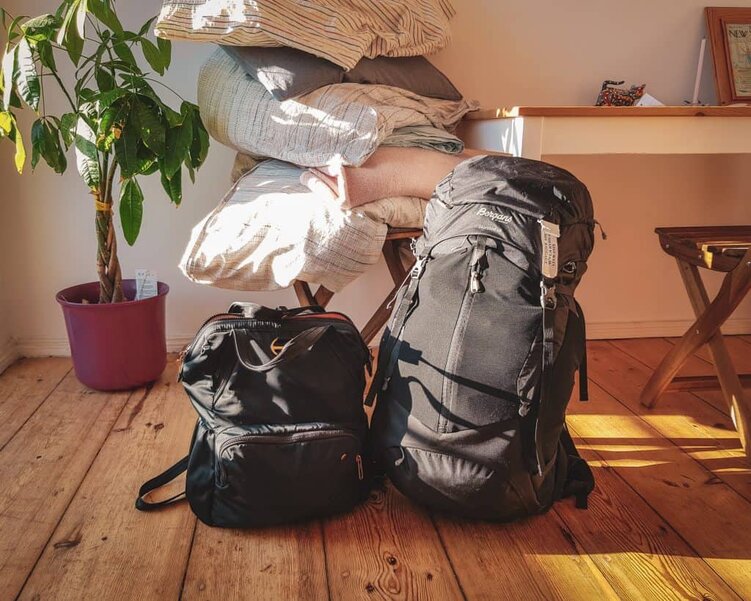 The Lonely Planet Switzerland guidebook for your trip. It can be hard to find big, international guidebooks once you land (or they'll be way overpriced). Get yours ahead of time, either a hard copy or on a Kindle.
An Unlocked Cell Phone so that you can use a Swiss sim card while here to help navigate public transportation and when you're on the road.
Backup Charging Bank for your cell phone since you'll be using it as a camera, GPS, and general travel genie.
A Camera since Switzerland is super photogenic. I use a mix of my Nikon D810 and my Samsung8 smartphone these days.
A Great Day Bag so you can carry what you need with you (like your camera, snacks, water, sunscreen, cash, etc). My current favorite is the Pacsafe Citysafe, which is especially great for Swiss cities because it has many anti-theft features designed to deter pickpockets. It also transitions to a night bag more easily and won't embarrass you if you go to dinner directly after sightseeing all day.
More Switzerland Travel Resources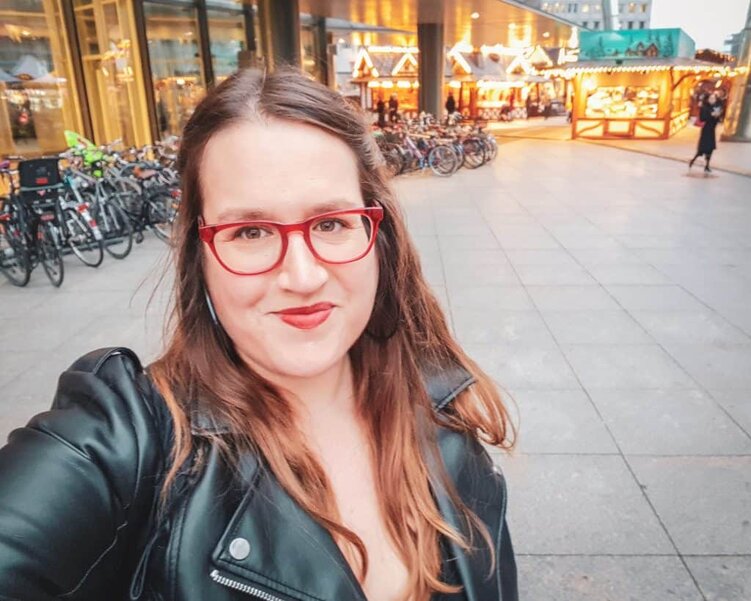 Many people combine a trip to Switzerland with a stop in Germany or Austria. If you're planning on combining countries, check out:
Don't Forget About Travel Insurance!
Before you leave for Switzerland make sure you have a valid Travel Insurance Policy because accidents happen on the road. I pay for World Nomads, and I happily recommend them. It's especially important to get travel insurance if you'll be hanging enjoying time in big cities where travelers can attract pickpockets.
I have been a paying customer of World Nomads for travel insurance for three years, and I happily recommend them. If you get sick, injured, or have your stuff stolen, you'll be happy to have the ability to pay for your medical bills or replace what's stolen or broken.
Pin this Guide to the Perfect One Day in Bern Itinerary!